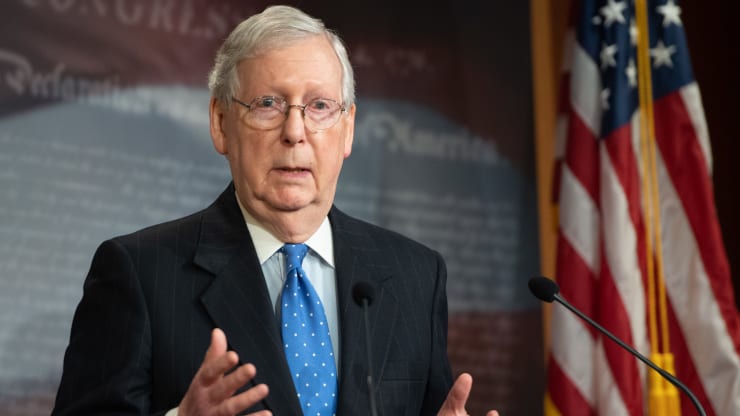 The U.S. Senate has passed a $2 trillion relief package for Americans dealing with the effects of the COVID-19 pandemic. Included in this package is a $350 billion loan program for small business, $150 billion boost for hospitals and $1,200 payouts for Americans earning less than $75,000. Now that the bill has been pushed through the Senate, lawmakers will likely take long break.
"When the Senate adjourns this evening, our next scheduled vote will be the afternoon of Monday, April 20," Senate Majority Leader Mitch McConnell said on Wednesday.
"Of course, during this unprecedented time for our country, the Senate is going to stay nimble," he continued.
"If circumstances require the Senate to return for a vote sooner than April 20, we will provide at least 24 hours notice," he added.
The COVID-19 relief package is now in the U.S. House of Representatives. Lawmakers are expected to vote on the bill on Friday. House Speaker is hoping that the bill will pass unanimously as it did in the Senate.