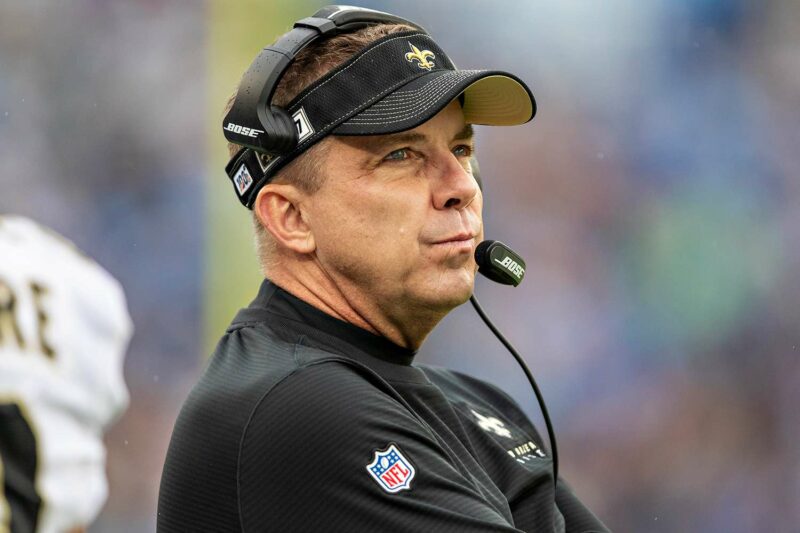 The Denver Broncos and Sean Payton have agreed to a deal that will make him the next Head Coach of the franchise. Payton is still under contract with the New Orleans Saints, but the two teams have agreed in principle to a trade sending Payton to Denver. Denver will send their 2023 first-round pick and their 2024 second-round pick to New Orleans in exchange for Payton and New Orlean's 2024 third-round selection. While the Denver coaching saga was long and filled with turns, now the team has its next Head Coach after they fired Nathaniel Hackett before the season ended.
The #Saints and #Broncos just finalized the deal on compensation and sources say New Orleans gets a first-rounder and an early pick — likely a 2nd rounder — but also give a pick back. Complex deal but now done. Sean Payton will be the #Broncos coach.

— Ian Rapoport (@RapSheet) January 31, 2023
Sean Payton announced his retirement last season from the New Orleans Saints, but almost immediately there was speculation that he would return to a new team as early as this year. As the Head Coach of the Saints, Payton led the team to an overall record of 152-89 and a Playoff record of 9-8. Most notably he led the team to a win in Super Bowl XLIV. He was also named AP Coach of the Year in 2006.
Compensation: Denver's 2023 first-round pick and next year's second-round pick for Sean Payton and the Saints' 2024 third.

— Adam Schefter (@AdamSchefter) January 31, 2023
The Broncos made a big move last offseason to land quarterback Russell Wilson and followed that up with a less-than-stellar season. Hackett was fired and the search for a new Head Coach began. Payton has the experience and knows how to win games with an aging quarterback. Next season should be better for the Denver Broncos with Payton under the helm.