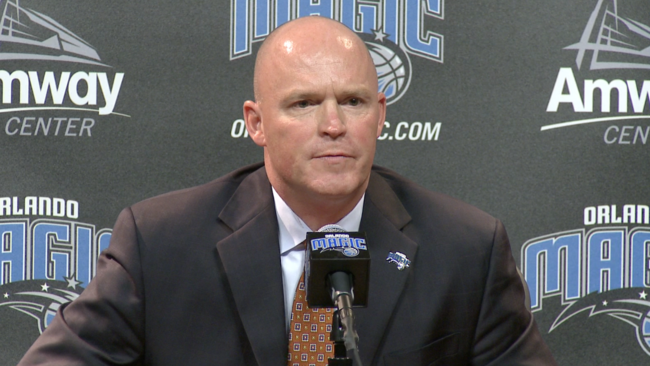 Scott Skiles will effectively be unable to work as a coach in the NBA for the next two years. The former Orlando Magic head coach signed a non-compete agreement with the team, barring him from accepting a job for the next two years, according to the Orlando Sentinel.
Skiles surprised everyone by stepping down from his position as head coach of the Magic last week after only one year.
The Magic have a recent history of non-compete agreements as they had current Thunder head coach Billy Donovan sign one in 2007 when he stepped away from the job just days after accepting the new head coach position.
This seems like a case of being extra cautious by the Magic. Skiles' resignation was so surprising that the team is doing everything it can to soften the blow, perhaps. That said, this seems mostly unnecessary as whatever information Skiles could divulge about the Magic is probably well-known elsewhere in the league, anyway.
Regardless, this agreement may show that Scott Skiles no longer wants to coach. Putting aside his career for at least two years seems to imply that. It will be interesting to monitor the situation and see whether or not the coach returns to the sidelines at some point, but for now there is clarity that it will not happen in the near future.