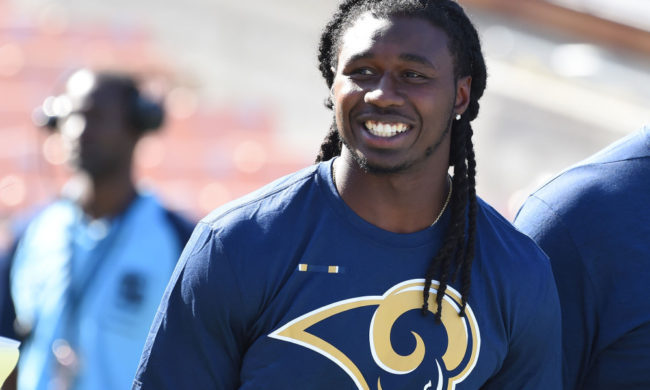 Sammy Watkins did not catch a pass last week in the loss to Seatle. Watkins has been pretty much a non-factor this season recording just 17 receiving yards the past two weeks. He hasn't done much since his week 3 explosion against the 49ers. Watkins has been frustrated with his role and feels he should be more valued in the offense.
"As a player, of course you're going to be frustrated," Watkins said, via the L.A. Daily News. "I don't know a player, a wide receiver, that's not frustrated throughout the game if you're not getting the ball. Each week, it could change. They had certain coverage that kind of took me out of the game, and that's part of the game."
It's safe to say this trade isn't going to turn out well for the Rams. LA gave up a 2nd round pick and productive cornerback for Watkins in a trade with the Bills. Watkins hasn't just been bad, he ranks as the Rams 5th most productive receiver in terms of touches per game. His quarterback Jared Goff claims he will attempt to get Watkins more involved.
"Definitely want to try to get him more involved," Goff said of Watkins, "but by no means are we, or am I, going to change the approach, play in and play out. I'll go through the reads and hopefully he gets more touches."
It's going to be difficult for Watkins to get it going this week against the Jaguars. Jalen Ramsey and A.J. Bouye have been fantastic for the Jaguars this season as they draw the week 6 assignment against Watkins and the Rams. Bouye and Ramsey have recorded 4 interceptions giving up just one touchdown between the two this season.