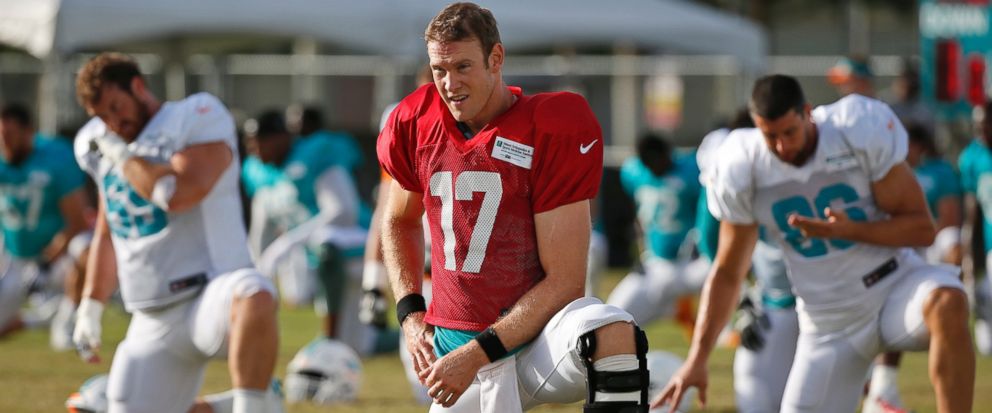 Quarterback Ryan Tannehill of the Miami Dolphins may require season-ending knee surgery. According to Adam Schefter, the organization is worried about Tannehill's knee but has not yet have made a decision on surgery.
Dolphins fear Ryan Tannehill will need season-ending knee surgery, but no decision on it has been made, sources tell @JeffDarlington and me.

— Adam Schefter (@AdamSchefter) August 4, 2017
Earlier reports stated that Tannehill may not need surgery and that it was nothing major.
Sigh of relief for #Dolphins. Member of org says no structural damage for Ryan Tannehill, knee same now as in am.

— Aditi Kinkhabwala (@AKinkhabwala) August 3, 2017

Tannehill hobbled off the field with team trainers he appeared to land on his foot wrong. He immediately went down in pain. Teammates rushed to his side as soon as it happened. It is a scary thing to watch, especially if you are a Dolphins fan.
Here's video of the Ryan Tannehill injury ?

— Def Pen Sports (@DefPenSports) August 3, 2017
Tannehill suffered an ACL injury late last season. It was a partial tear that did not require surgery. ACL injuries, no matter how minor they seem, are nothing to mess with. The organization and fans alike were hoping Tannehill could bounce back to be 100% before the season. Instead, his season may be over before Tannehill even takes a snap. If
If Tannehill does require season-ending knee surgery, then the Dolphins season comes into question. The Dolphins were set up make the playoffs for the second straight year, but without their starting quarterback, it could become difficult. Matt Moore is a capable backup and has come to the rescue of Miami on more than one occasion. Whichever way you look at it, it is not good for Tannehill or Miami.