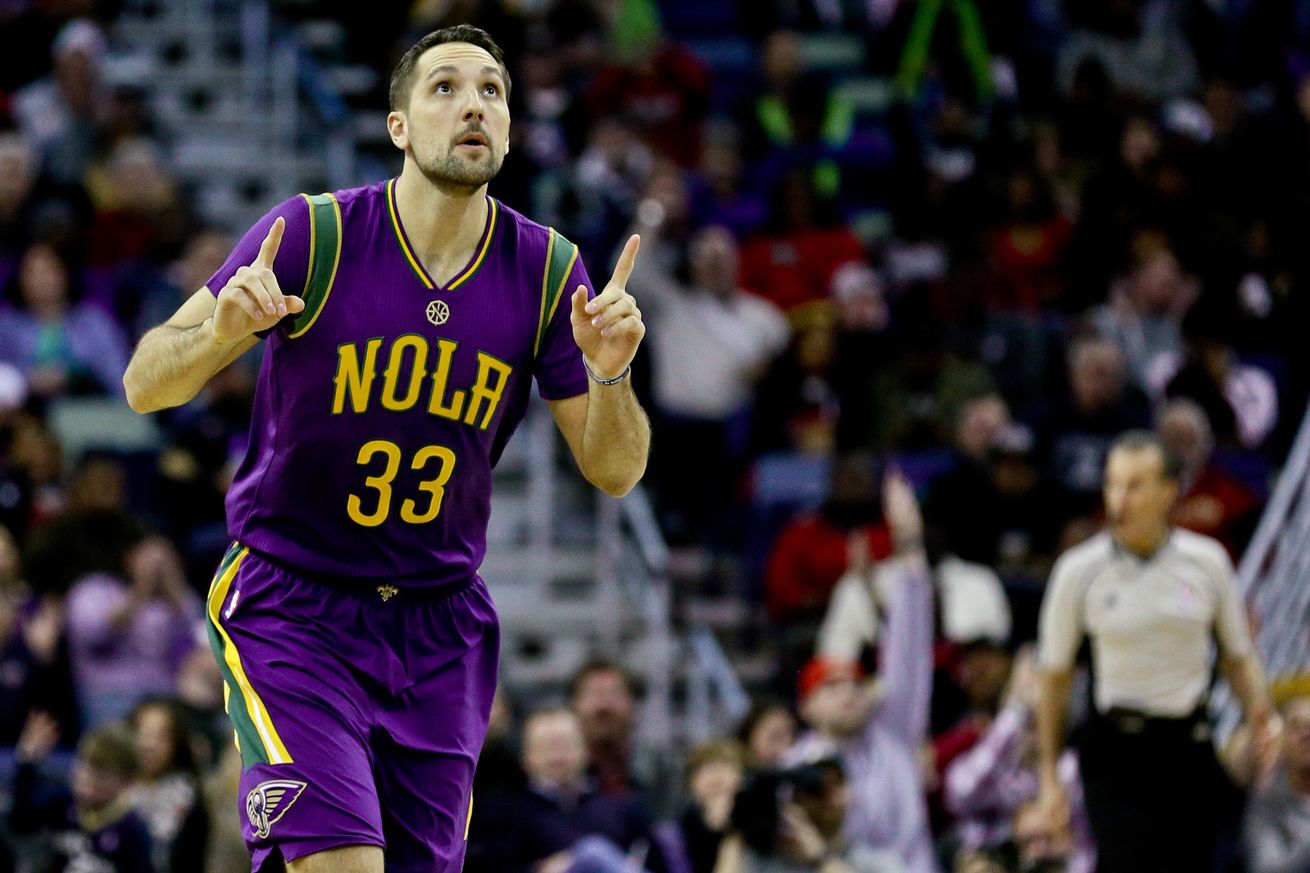 The Sacramento Kings are reportedly targeting stretch-four Ryan anderson and three-and-D guard Courtney Lee in free agency. From CSN California's James Ham on The Kings Insider podcast (Transcribed by NBC's Dan Feldman):
"We've already talked about the biggest target, which is Ryan Anderson. They have a second target, which we've talked about a little bit, but I don't think we've fully confirmed to people. Look, the Kings, from what I know, are targeting Courtney Lee. They love Courtney Lee."
Lee is a tremendously valuable player in today's NBA; he can defend and shoot the long ball at an elite level. At age 30, Lee likely won't be a part of the Kings' future. However, he could be their starting two-guard while rookie Malachi Richardson and young Ben McLemore (if McLemore isn't traded) develop.
The Kings traded their starting two-guard of last season –Marco Belinelli– to the Hornets on draft day for the rights to the no. 22 pick (Malachi Richardson).
Lee is the sort of player that would fit well on just about any team, so it makes sense that the Kings are interested in him as a placeholder until Richardson is ready to play significant minutes.
Anderson would be an interesting fit for Sacramento. Ryno's essentially Kevin Love-lite: He brings terrific outside shooting and elite rebounding, but practically nothing on the defensive end.
Based on their interest in Lee and Anderson, the Kings seem to be interested in upgrading their three-point shooting. Sacramento was actually solid from beyond the arc last year; their mark of 35.9% from three-point range was the 10th best percentage in the league.
The Kings' biggest need is improving their defense. Only seven NBA teams had worse defensive ratings than the Kings last year. Furthermore, the Kings allowed 109.1 points per game, the highest number in the league. Lee will help Sacramento's defense, but Anderson will not. If I were Kings GM Vlade Divac, I'd go after Lee, but avoid players like Anderson who will make a horrendous defense even worse.