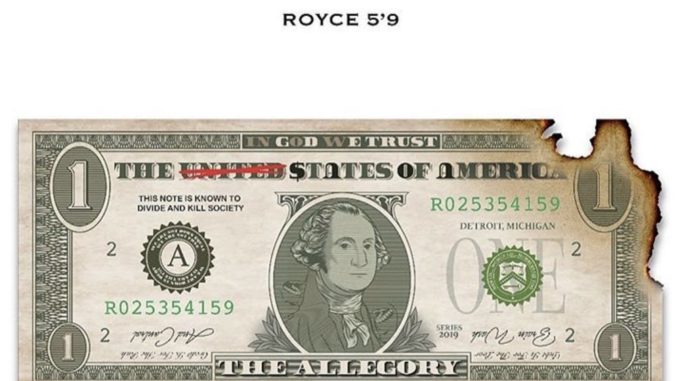 Detroit's own Royce Da 5'9 has released a new project called The Allegory. The project is led by the lead single, "Black Savage" featuring T.I., Sy Ari Da Kid, White Gold and CyHi The Prynce. The Allegory also features Cedric The Entertainer, Westside Gunn, DJ Premier, Grafh, Crooked I and Vince Staples.
The Detroit artist has said that much of this project was the result of an organic, spontaneous process. "I started messing with the beats, learning how to make beats. One thing led to another and I was halfway through a project. Had a direction in mind, knew what I wanted to say and went with it. This is the first project that happened to me," he told Real 92.3 LA.
"I hadn't planned on doing anything," he continued.
Royce Da 5'9 adds on to an incredible run for the Shady umbrella. Last month, Eminem dropped a surprise album that featured everyone from Young M.A. to Halsey. This month, Conway dropped the first record for his upcoming album. Listen to Royce Da 5'9's latest contribution above.