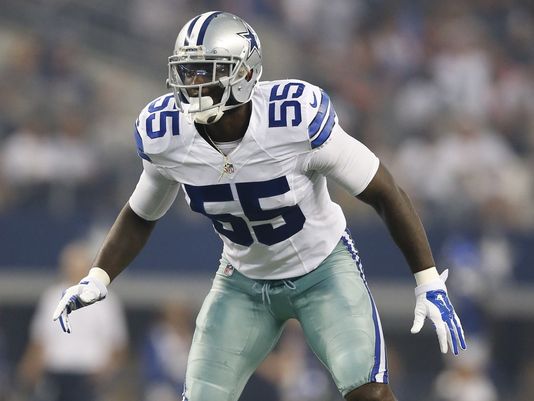 Dallas Cowboys inside linebacker Rolando McClain has been suspended without pay for the first four games of the 2015 season. The substance that McClain supposedly took has not been announced as of yet. The 25 year old issued a statement regarding his failed drug test.
"I apologize to my family, the Cowboys organization, my teammates and Cowboys fans for my mistake," McClain said in a statement. "I will not break the rules of my profession in the future, and I regret my error. I look forward to returning to the field on week 5, when I hope to help my team beat the Patriots."
McClain was acquired in a trade last July with the Baltimore Ravens after the Ravens were tired of dealing with his retiring antics. McClain retired while he was a member of the Ravens twice, once in April 2014 and once in 2013. Baltimore would later regret their decision to trade the talented linebacker after he recorded 108 tackles in 13 games. McClain re-signed with Dallas this past offseason for a bargain including a $500,000 signing bonus and $750,000 base salary.
Dallas also has to deal with Greg Hardy's 10 game suspension. The Cowboys will need a healthy Sean Lee to combat this horrible news. Lee missed the entire 2014 season with a torn ACL.