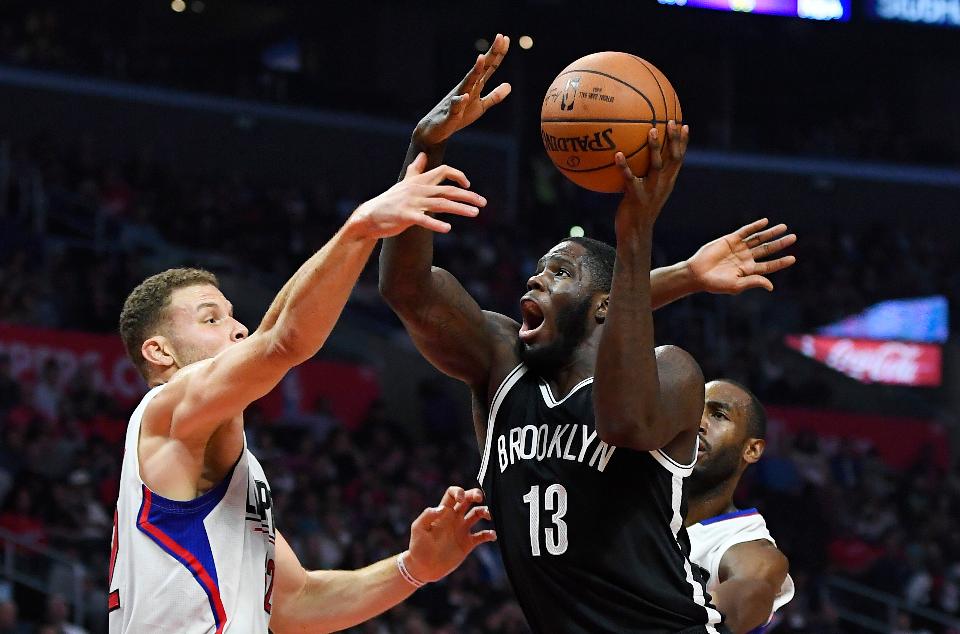 Houston Rockets forward Anthony Bennett will reportedly have arthroscopic knee surgery according to Jonathan Feigen of the Houston Chronicle. The injury makes it unlikely that the former number one overall pick will make the roster.
Bennett, who was selected with the top selection in the 2013 NBA Draft by the Cleveland Cavaliers, elected to have the surgery for his sore knee. Feigen notes that the decision essentially speeds up what the Rockets were probably going to do anyway, which is release Bennett before the start of the season. He signed a non-guaranteed contract anyway, which makes the decision less painful.
Bennett was forced to sit out the first week of training camp, which made his battle for a roster spot that much more difficult. "It's tough, but it's something I can deal with," Bennett said last week of having to sit out, via the Houston Chronicle. "I'm just trying not to aggravate it too much." As it turns out, the knee was pretty easy to aggravate.
The decision likely will not end his season, but a return to the G League is the likely next step once healthy. The 26-year-old played last season for the Los Angeles Clippers G League affiliate, the Agua Caliente, and was actually decent. He averaged 12.2 points per game, but shot 44.5% from behind got 3-point line. That kind of number is intriguing to just about every team looking for a potential low-cost stretch power forward.
As for the Rockets, Anthony Bennett made a lot of sense as they look to round out their roster. PJ Tucker is 34-years-old and is coming off a taxing season in which he played in a career-high 34.2 minutes per game. Bennet could have spelled Tucker some time on the floor and kept him fresh. Instead, the Rockets signed veteran Ryan Anderson who is already a capable stretch power forward and knows the Rockets system. That put a pretty big dent in Bennett's chances of making the roster.
Bennett has not played in the NBA since 2017 as a member fo the Brooklyn Nets, but his tenure with the Rockets is still meaningful. A playoff team, and championship hopeful, took a chance on the widely-regard bust of a player. With another good season in the G League, and if health is on his side, Bennett could still get another shot in the NBA.