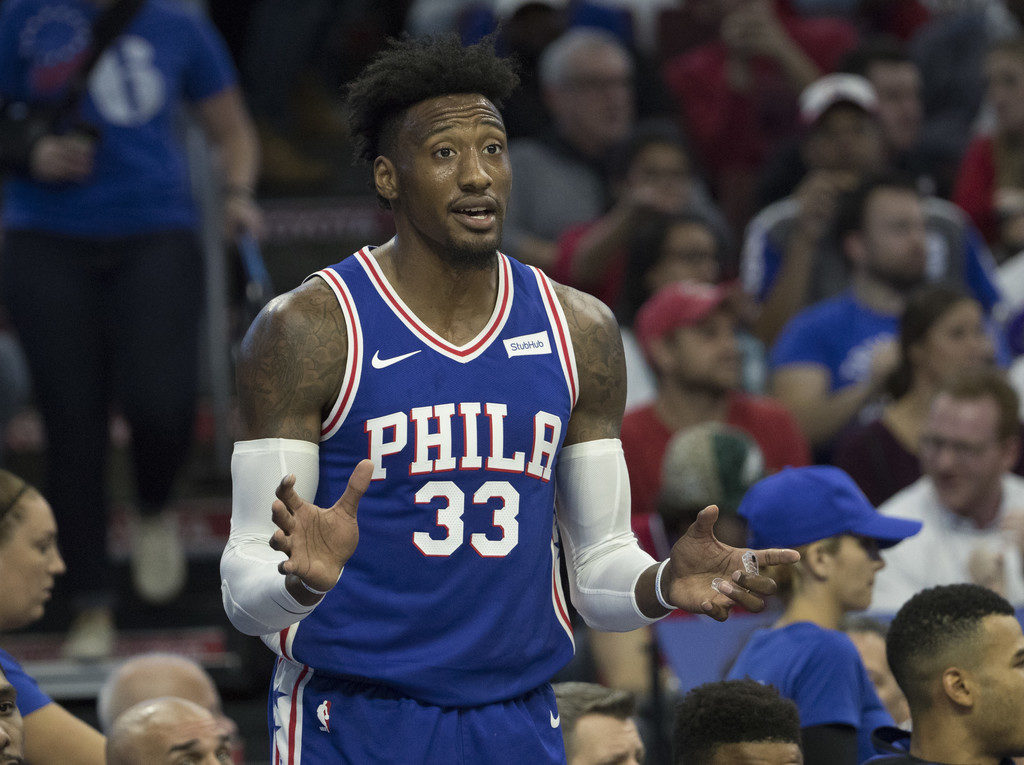 According to a statement from the Sixers Vice President of Athletic Care Dr. Daniel Medina, Robert Covington underwent surgery to repair a tendon in his left middle finger.
Robert Covington underwent successful surgery to left middle finger. pic.twitter.com/Rl9tv85q7n

— Philadelphia 76ers (@sixers) May 17, 2018
According to Dr. Medina, Covington had been suffering this injury on his left middle finger since December 28th, during a game against the Portland TrailBlazers in which they lost 114-110. Though Covington is a left-handed shooter, discomfort might have played a role in Convington's shooting slump. Before the injury took place, Covington shot 41.8 percent from behind the arch and 41.8 percent overall from the field. In the remainder of the games played in the regular season, he shot 40.8 percent from the field and 34.8 percent from behind the arc.
The Sixers said that Covington is allowed to use his hand immediately with a splint on the finger. He will be reevaluated in two to three weeks to determine whether he'll be cleared to participate in basketball activities.
Covington looks to bounce back next season after a disappointing postseason performance. He averaged just 8 points a game and his shooting numbers slid drastically, shooting only 32.5 percent from the field and 31.3 percent from behind the arc. After the Sixers gave Covington a contract extension earlier this year, he's looking forward to being a key component to this young Sixer core.