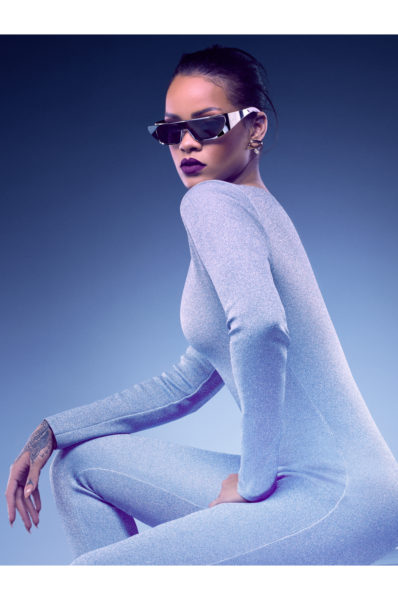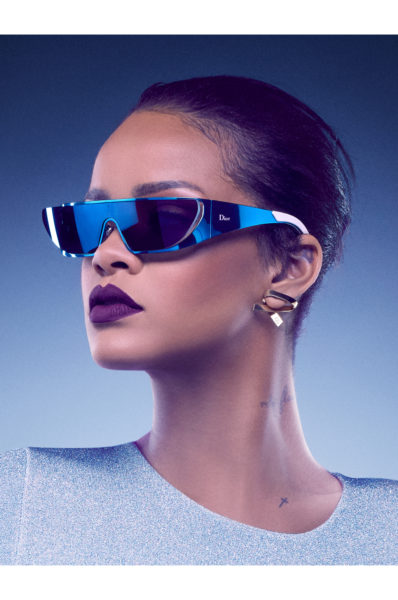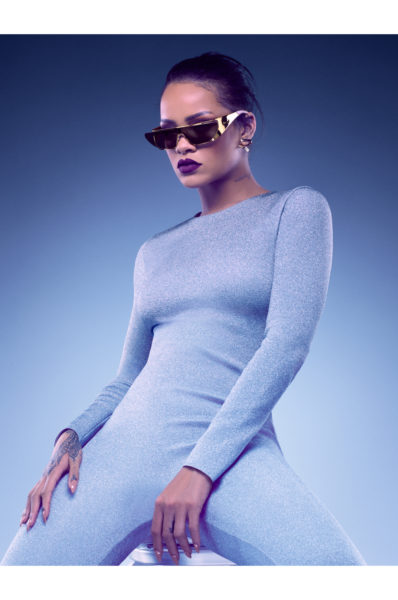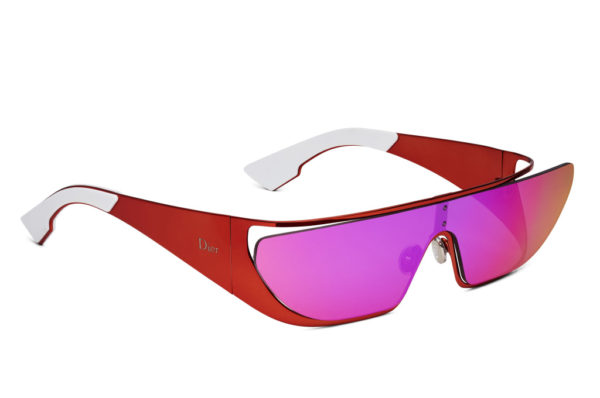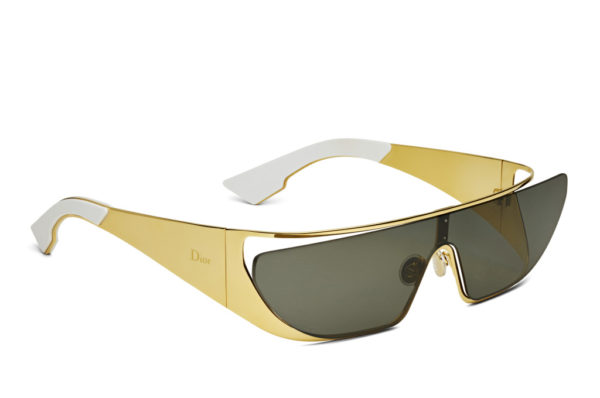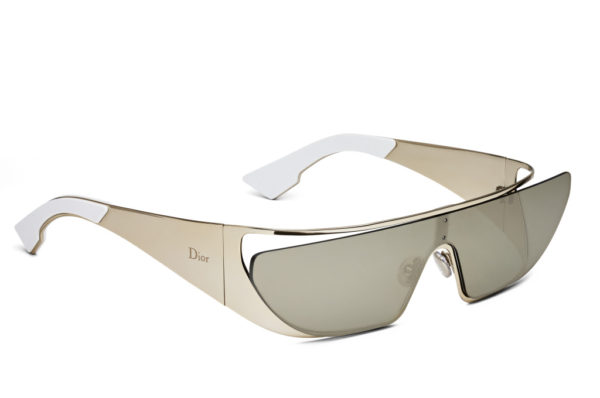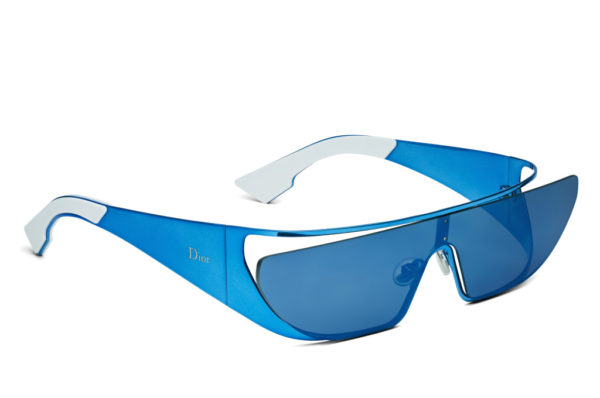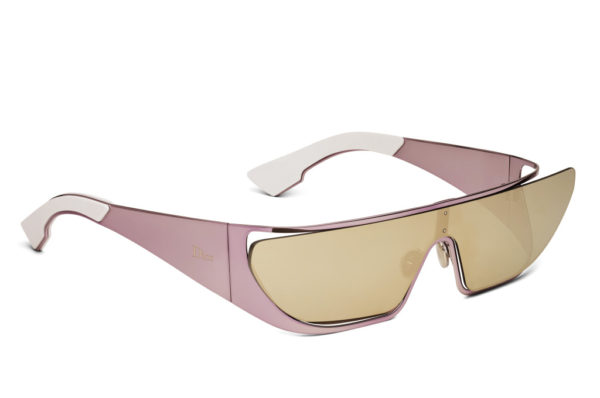 Rihanna has taken another step to up her cred in the fashion industry. This summer, the style icon will be releasing a collection of sunglasses in collaboration with Dior. Obviously, Rihanna's a different kind of brand ambassador, as none of the fashion house's previous ambassadors had an opportunity like this. She was very hands-on during the process, choosing everything from the designs to the materials. We all know this kind of involvement isn't new to the singer after her successful debut as Puma's creative director during NYFW.
Following from Jessica Iredale from WWD.com

Dior's eyewear designer, Matthieu Jamin, was very impressed with Rihanna's participation. "She chose all the materials. We had a lot of different samples with different effect of metals. She chose all the lenses and took time to match all the colors together to see if it was right on her face. It was really important to her."
The collection offers a futuristic style inspired by Star Trek in several colors: red, pink, green, blue, and silver. There's also a 24-karat gold-plated pair that will be available. The shades will sell for $840 each, with the deluxe pair priced at $1950 and will be available early June exclusively at Dior stores.