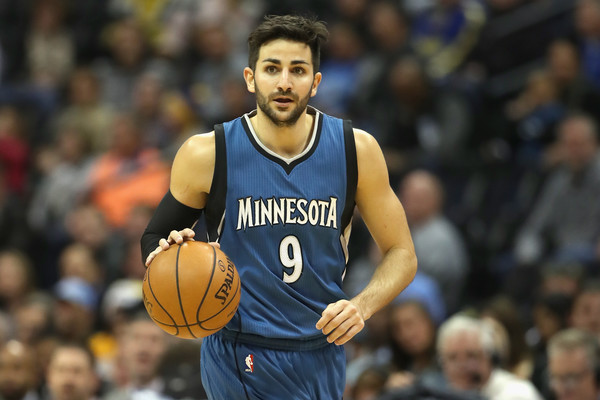 Last night, Ricky Rubio of the Minnesota Timberwolves, set the record for most assists in a single game for the Timberwolves organization. For the highlights, check out the video below.
Ricky Rubio dished out 17 assists earlier this season in a game against the Houston Rockets, and last season he passed out 17 assists twice. In total, Rubio has been shy of setting the team record for assists five times in his career, but he was finally able to do it last night against the Washington Wizards.
Scott Skiles currently holds the record for most assists in a single game with 30, and the closest a player has gotten in the last 20 years has been Ramon Sessions and Rajon Rondo with 24 each.
In the first quarter alone, Rubio had ten assists, putting him on pace to break Skiles record, but he was unable to keep up the pace.
For the game, Rubio had his 19 assists, but also scored 22 points, five rebounds, and three steals. He shot 53.3 percent for the game, including 40 percent from three. Thanks in part to Rubio's passing, Karl-Anthony Towns put up 39 points, helping the team defeat the red-hot Washington Wizards by a score of 119-104.
During trade season, there were a lot of rumors about the Timberwolves trading Ricky Rubio in deals that would include Derrick Rose and Reggie Jackson. However, since the All-Star Break, Rubio is averaging 14.9 points, 11.9 assists, and 5.2 rebounds while shooting 45.5 percent from the field and 39.7 percent from beyond the three-point line.