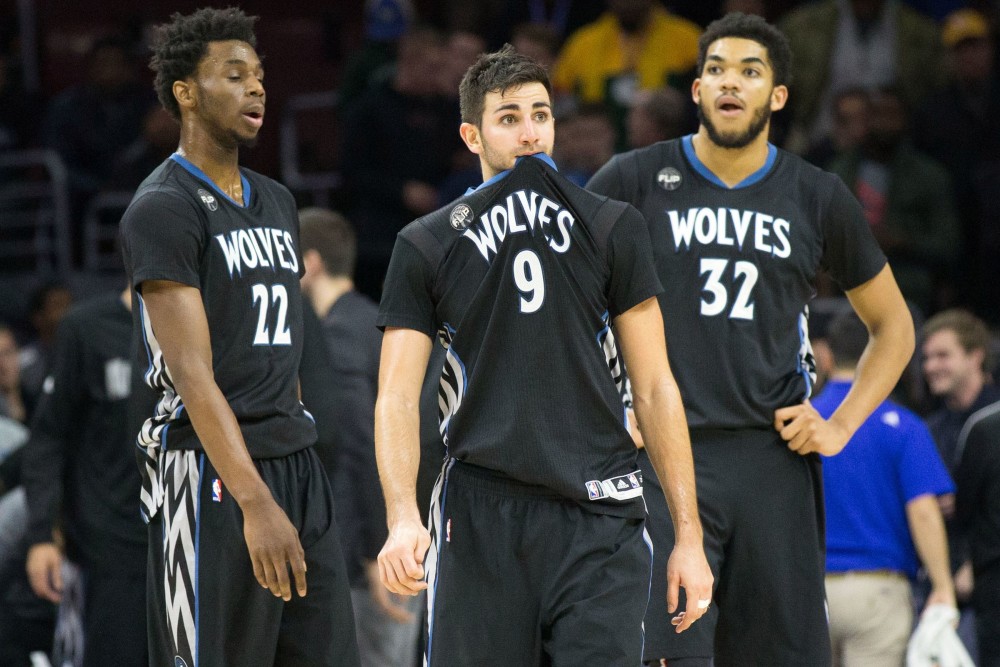 Ricky Rubio's days in Minnesota may be numbered. The Timberwolves point guard is apparently desperate for a playoff berth and could look elsewhere if Minnesota's streak without a postseason appearance continues next year.
In an interview with Catalunya Radio in Spain (and translated by ESPN), Rubio had the following to say:
"When I arrived to Minnesota, my hope was to break the seven years' streak without [a] presence in [the] playoffs. I still have that hope, but it's very tough mentally when year after year that goal is not met," Rubio said.

"Next season will be crucial for me. I've been in the NBA for five years, and six years without playoffs would be a long time. At 26, I'd have to start thinking about teams that can get to the playoffs and win in the Finals."
That is an awfully blunt way of putting it, Ricky.
It's no secret that Minnesota has struggled since Kevin Garnett was traded to the Celtics. The playoffs have been a very distant possibility for the franchise. As Rubio states, there are only so many chances at winning the championship and missing the postseason year after year is not a recipe for that success.
That said, the Wolves have a great, young roster and with Tom Thibodeau now leading the ship, anything is possible. The team seems to already be moving towards win-now mode, with reports that they are interested in adding veterans around their young squad. It would not be entirely shocking to see the Wolves make a run to the playoffs as early as next year.
However, a lot has to go well for Minnesota to take that leap and it may still be unlikely that they make the postseason. If they show major improvements but ultimately miss out on the playoffs, would Rubio still decide to leave?
It's obviously too early to tell and it's worth noting that Rubio is still under contract and the Wolves would have to be willing to trade them (something they've reportedly attempted to do before). But the Wolves may need to start looking at replacements for their point guard. Equipped with the fifth overall pick in this year's draft, Providence guard Kris Dunn would appear to be the choice, especially considering reports that he is forcing his way to Minnesota, anyway.
Next season will be a very interesting one for the Wolves, and Ricky Rubio's ultimatum is just another added dimension.