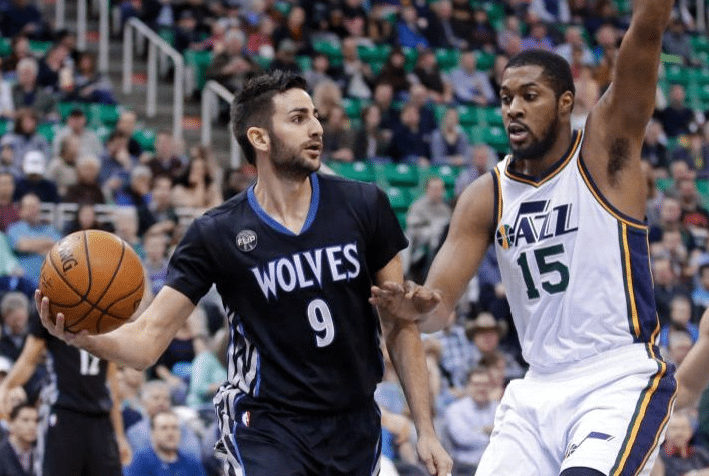 The long line of Ricky Rubio trade rumors may finally be coming to an end. After almost two years of being on the trade block, the Minnesota Timberwolves are reportedly dealing him to the Utah Jazz for a 2018 first round pick.
It fills obvious needs for both teams going into free agency. The Timberwolves clear out Rubio's salary and also acquire a draft pick in the process. For the Jazz, they had $16 million in cap room they had to spend before July 1st or it just simply disappeared with the beginning of the new NBA league year. They spent it and will begin to prepare for a future without George Hill and possibly Gordon Hayward.
Following comes from Shams Charania of The Vertical, Tony Jones of the Salt Lake Tribune, Spencer Checketts of 1280 'The Zone' in Utah and Marc Stein of ESPN.
Minnesota and Utah are in active discussions on a deal to send guard Ricky Rubio to the Jazz, league sources tell The Vertical.

— Shams Charania (@ShamsCharania) June 30, 2017
The Ricky Rubio trade is happening, sources tell The Salt Lake Tribune. Deal is close to being done

— Tony Jones (@tribjazz) June 30, 2017
I'm told Minnesota will be get a 2018 first-round pound to trade Ricky Rubio into Utah cap space. @tribjazz first to report deal happening

— Marc Stein (@ESPNSteinLine) June 30, 2017
The Jazz will send Oklahoma City's 1st round pick to Minnesota in exchange for Rubio.

— Spencer Checketts (@1280Spence) June 30, 2017
Oklahoma City 2018 first-round draft pick that Minnesota will receive from Utah in exchange for Ricky Rubio is top-14 protected …

— Marc Stein (@ESPNSteinLine) June 30, 2017