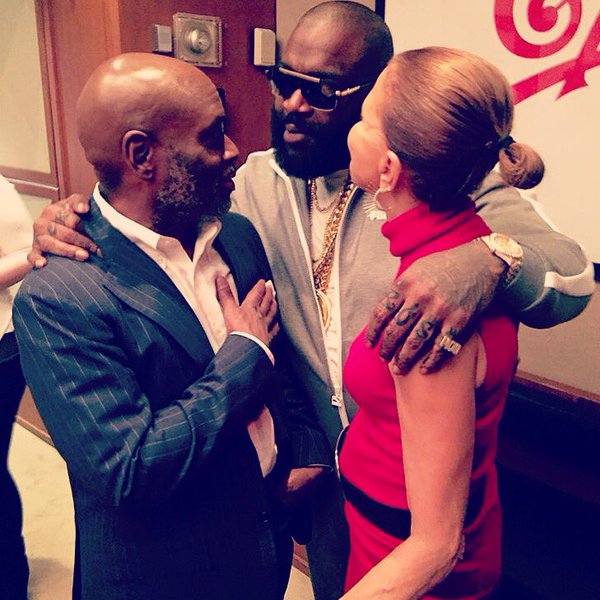 Rick Ross is kicking off 2016 in typical boss style by leaving Def Jam, after 10 years, to sign a solo deal with label Epic Records.
Following from the tweet from Epic Records, the news was made public on Jan. 15. A photo of Rozay himself along with L.A. Reid and Sylvia Rhone – the executives over at Epic Records – was posted with the caption "Welcome @rickyrozay to the #EPIC family!"
He'll be joining a roster of stars that include Diddy, Mariah Carey, Travis Scott and Future.
Rozay has dropped 8 albums on his previous label Def Jam, the most recent effort being Black Market, which dropped in December and debuted on the Top 100 at No. 6.
Ross also has his deal with Warner Music for Maybach Music Group. Whether artists on MMG such as Meek Mill, Wale and Omarion will be making the jump along with Rozay over to Epic is currently unknown, stay tuned for more on that.