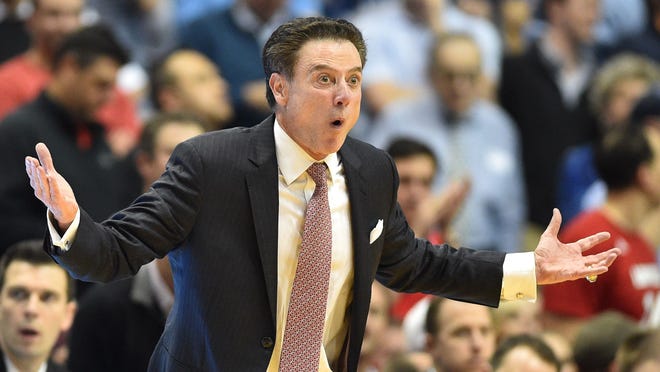 The legendary and notorious Rick Pitino will be back coaching college basketball next season. The Iona Gaels have decided to make the former Louisville head coach their next leader of the basketball program. This move came after the school announced that Tim Cluess was stepping away from the program to focus on his health. This is a major move and sees the long-awaited and long-feared return of college basketball's most controversial figure.
BREAKING: Iona will hire Rick Pitino as its next head basketball coach, per Gaels' Athletic Director Matt Glovaski.

— Jon Rothstein (@JonRothstein) March 14, 2020
Rick Pitino had the following to say about his new job with Iona. "I'm incredibly excited. I started my journey in basketball in Manhattan. I'm now able to end my journey in New Rochelle. I've admired the stellar job that Tim Cluess has done. I'm going to try and carry that on and elevate it to prominence."
The Gaels now have one of the best coaches in college basketball history leading their program, but the scrutiny of the hire will be closely watched in the new era of college basketball. The Gaels will certainly bring in better recruits and win more games as a result of the hire. That is a near guarantee for the program.
It will be interesting to see if Pitino is allowed to coach Iona's MAAC opener.

Remember, he was suspended for the first five ACC games of the 2017-18 campaign due to the Katina Powell/strippers in the Louisville dorms scandal.

But was fired by Louisville prior to 2017 season.

— Jeff Goodman (@GoodmanHoops) March 14, 2020
The move will come with some controversy but the results will likely speak for themselves. The 2020-2021 season of college basketball has gotten a lot more interesting with this move by Iona. The legendary college coach has found his way back into the NCAA and the fans should be excited.