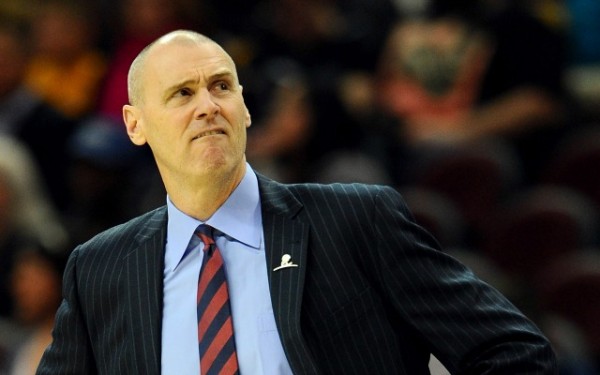 The firing of David Blatt made me laugh when the news dropped. All that slander thrown towards him last season. Helping to make the Finals a genuine fight and dominating the East once more.
And then you get canned, it's sad but a little funny. Rick Carlisle though, is not happy with it. As President of the NBA Coaches Association, he finds the firing bizarre and embarrassing for the league.
"I'm embarrassed for our league that something like this can happen like this," Carlisle said. "It's just bizarre. … It just leaves you with a bit of an empty feeling, because Blatt's a great guy, and he did a great job there."

Carlisle referred to Blatt as "one of the best coaches in history" based on his success in Europe and international basketball. He praised Blatt for successfully adapting and adjusting to the NBA game after spending his entire career coaching overseas.

"Teams have the right to make changes, but David Blatt is going to be a highly sought-after coach this summer if and when there are openings, if he chooses to stay," Carlisle said. "After this, you just hope a guy like this is still open to coaching in the NBA."
That's what I was thinking. Does Blatt even want to be in the NBA? The media enjoyed slating him. LeBron couldn't help but dig into him every chance he got.
You know where Blatt should go? He went into the Cavs job expecting to be part of a rebuild. Well. The Brooklyn Nets are certainly going to rebuild at some point. Why not inquire about the Nets job?