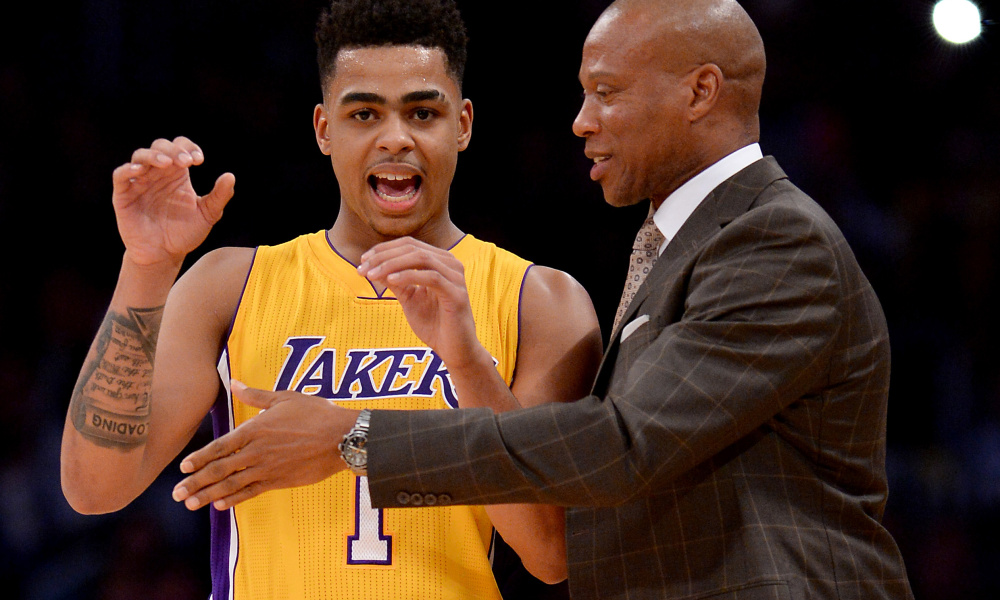 Head coach Byron Scott has been at the center of a lot of controversy for the Los Angeles Lakers this season, and many(most) Lakers fans want him gone ASAP. The Lakers may give the fans what they want. Essentially, Scott has until the end of this season to prove that he deserves to continue coaching past this season.
From Mike Bresnahan of the LA Times:
Will Scott be back? People close to the organization think this season's final 2½ months are a trial of sorts. It would help Scott's chances if the young players showed growth and the games were more competitive. There has to be hope, not despair.

…

Scott is expected to coach through the rest of the regular season, according to a person familiar with the situation, but even he realizes nine victories in 50 games is stretching the limits of acceptable reality.
The Lakers aren't ready to contend for a championship. That much is glaringly obvious. They're clearly in tank mode. Therefore, Scott's job seems relatively simple. Be the tank commander. Even if the team won't admit it, they're clearly tanking. But while tanking, you want to develop your young talent. That is what Scott has failed at. He benches the young players who are viewed as the future of the team — players like D'Angelo Russell, Jordan Clarkson, and Larry Nance Jr — in favor of players who clearly are not part of the future, like Kobe Bryant, Metta World Peace, Nick Young, and Lou Williams.
Byron Scott is stunting the growth of the young players — the last thing that a coach is supposed to do.