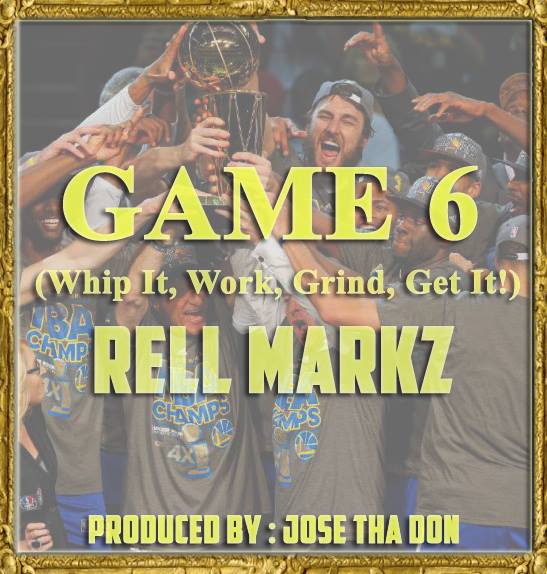 Motivational music….off the strength of the artwork alone, the tone to be set in this record was obvious. You work hard, grind and go get it, alas the Golden State Warriors. Now when it comes to 20 year old rapper from Bedstuy in Brooklyn, Rell Markz sure isn't the Warriors but who's to say he can't be or isn't on the path to doing so as an up and coming artist out of NYC.
The bar is set high in New York City, Rell looks to make his mark (see what I did there) as he continues to release new music and for his latest effort he drops 'Game 6 (Whip It, Work, Grind, Get It)' produced by Jose Tha Don.
Accompanying the record is an official video for it as well that can be seen below. Upon listening to Rell Markz and 'Game 6' I got the vibe of a young Maino which is funny being they're both from Brooklyn. Check out the song, the video and look for more to come.
Rell Markz is not your average 20 year old. Rell Markz represents Bed-Stuy, Brooklyn and has a story that's one of a kind even overcoming a life threatening sickness.In 2014 Rell Markz along with Young MA and La Danger they collaborated on the "Chiraq" freestylewhich garnered over 2 million views on Youtube and this drove Rell to get even more hungry once he saw his following exploding online.He now drops his new record "Game 6 (Whip It, Work, Grind, Get It!)" produced by Jose Tha Don.