Minnesota center Reggie Lynch has been found responsible for violating the university student code for sexual misconduct by the Equal Opportunity and Affirmative Action (EOAA) board for the second time in a week. Earlier this week, the EOAA found Lynch responsible for an on-campus incident that occurred on April 28, 2016. The punishment recommended was suspension and ban from campus until 2020.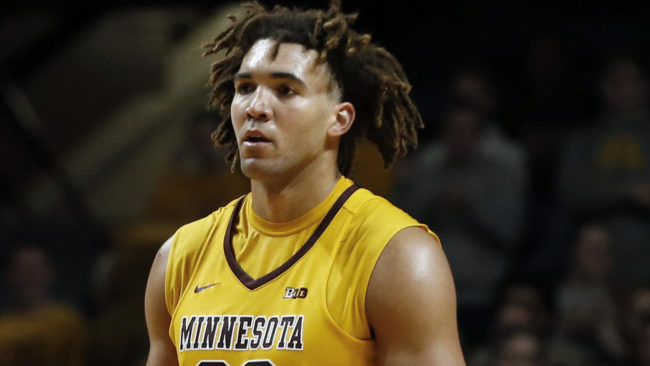 The EOAA now has recommended expulsion after finding Reggie Lynch responsible for another sexual misconduct case on April 7, 2016, off campus. Lynch is a senior transfer from Illinois State and is the reigning Big 10 Defensive Player of the Year for Richard Pitino's Golden Gophers. He was a key member of last year's 2016-2017 squad that made the NCAA tournament and holds the Minnesota single-season record for blocks.
Per the Pioneer Press, when asked about the Lynch findings, head coach Richard Pitino stated:
We do a lot of background, and we never saw any red flags leading up to this. We do as much background as we possibly can with everybody you bring in.
In addition to Lynch, star Amir Coffey suffered a humeral avulsion glenohumeral ligament (HAGL) injury that has left the NCAA sleeper shorthanded for the season. Minnesota will have to rely on Jordan Murphy and Nate Mason to carry the load until Coffey comes back.