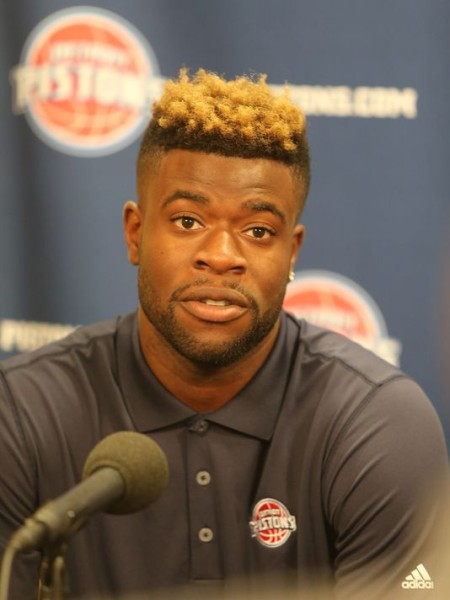 The Detroit Pistons are stacked, I mean STACKED. If you look at their roster, they have a lot of recognisable players. They haven't quite got a superstar yet, Andre Drummond will get there once the Pistons get some Playoff basketball, but they do look very nice on paper.
Stan Van Gundy has a lot of things to think about in terms of the starting 5, he has a few candidates that all have a chance but it's not just about putting on the best player, the eventual starting 5 must gel. They got to mesh and work as a unit. Which means that Reggie Bullock genuinely has a chance to leapfrog Jodie Meeks and Kentavious Caldwell-Pope.
"He's done everything he can possibly do for us to think about him because he really goes out and defends," Van Gundy said after Wednesday's practice following the preseason opener in which Bullock caught his eye. "He plays with high energy. I think he stepped up last night and did a good job."

"In practice, Coach wants me to be all over the floor," Bullock said. "He knows what I can do on the defensive end, so I just try to do that in practice and to transfer it over into the game. It's great that Coach has confidence in me to put me out there with his best five on the defensive end. I felt like we pushed the intensity when we got out there. We were making plays, getting stops, getting out in transition, knocking down shots. It was just all about us playing together. It wasn't me doing anything. It was about us bonding and helping each other out when somebody messed up."
If Bullock can provide an offensive game on the same level as Meeks and KCP. "Starting at Shooting Guard! Reggiiiiie Bullock!"
I'd personally have KCP starting but I like Bullock, he has a chance. We will just have to continue with pre-season and see if one of them will step their game up.