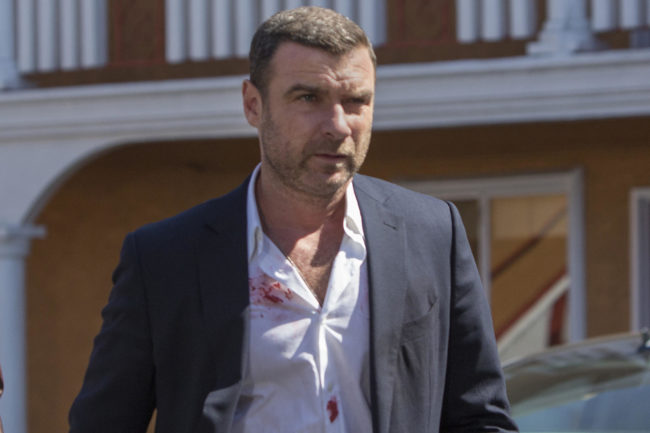 In what was essentially a glorified recap episode, Ray Donovan bid farewell to one of its oldest characters. If you're averse to spoilers, I suggest stopping right here and coming back once you've seen this weeks episode.
Abby is dead. She's technically been dead for the whole season, but we never got the full, unvarnished picture as to what exactly happened until this week. The entire episode takes place during the last couple days of Abby's life as Ray is still heavily in denial about what seems to be inevitable. The trial that was supposed be offered feel through and Abby seems to be more interested in dying peacefully than prolonging her life through painful treatments. Of course, Ray doesn't want to hear any of this and took it into his own hands and did the unimaginable. We've been shown in previous episodes this season that Ray did something unthinkable to another person who was in line for the trial but during 'Horses' we got the full backstory. Ray was doing what he thought needed to be done without taking a second to consider what Abby truly wanted. Which could simplistically sum up their entire relationship throughout the course of the show. While Ray is away, Abby informs those closest to her that she would like to die at home in comfort and that her doctor prescribed some medicine that would kill her peacefully in her sleep. This was shocking to Bridget and Terry but they respected her wishes and eventually assisted her with her decision. Before Abby makes the final decision, she attended a party for the bar that Ray bought and opened for her, in an attempt to basically say her goodbyes to everyone she truly cared about. Ray was, of course, absent, but the rest of the Donovan gang was there and they all managed to get some face time in with Abby before she passed away. The juxtaposition between Ray thinking he's doing what's best for Abby and Abby deciding what she wants to do on her own was the only way this could really end, but to be completely honest I felt that this episode should have happened way earlier in the season. 'Horses' was a good as an episode about losing a major character can be, but since we knew virtually everything that was going to happen minus a few minor details, the impact was somewhat muted. Especially, when contrasted with another certain cable program that lost a major character this week, who had been sick for a big chunk of the show as well. Overall though, 'Horses' was the send-off Abby deserved and I'm glad the creators made the decision to show Abby following her own heart, opposed to what Ray wanted her to do.
Ray Donovan airs Sunday nights at 8 P. M. EST on Showtime.