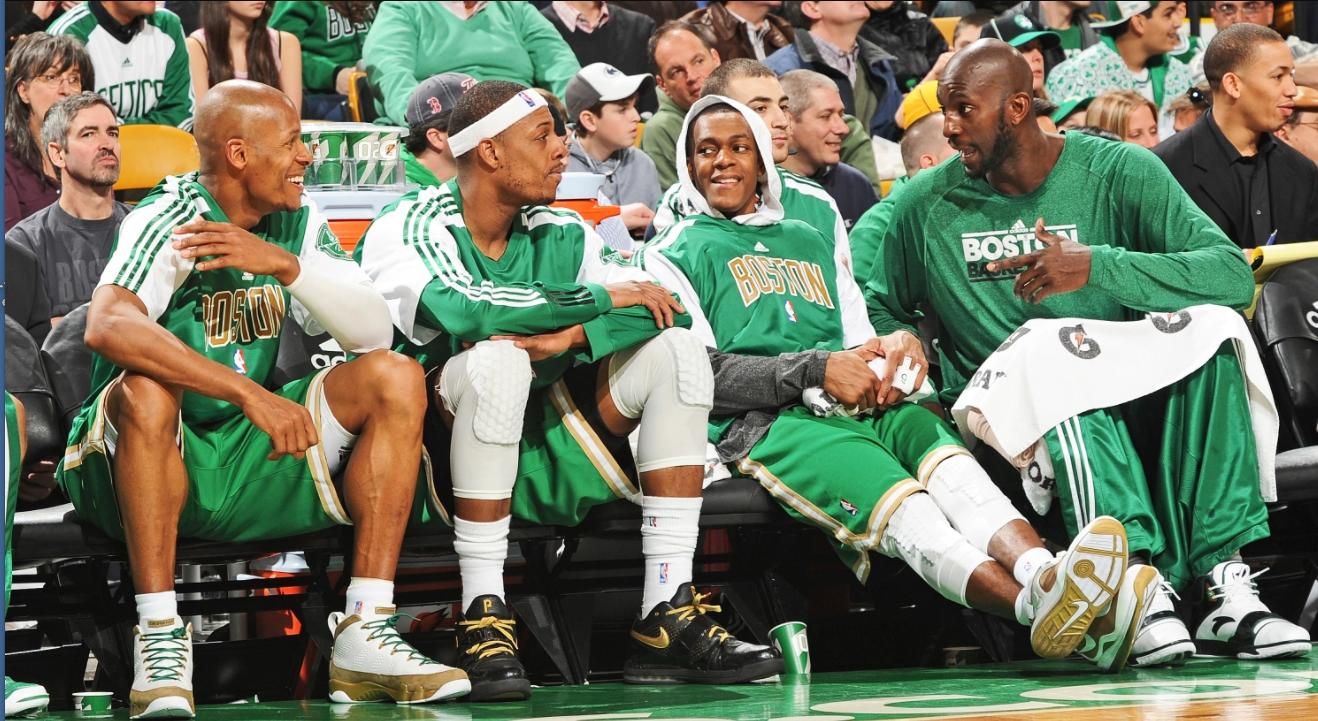 Ten years later, the members of the Boston Celtics' 2008 championship squad are getting together for a reunion vacation. The point guard of that team, Rajon Rondo, who is now on the New Orleans Pelicans, says that everyone from that team is invited – even Ray Allen. There has been tension between Allen and the rest of the players (particularly Rondo and Kevin Garnett) since Allen left Boston to join Miami Heat. From Gary Washburn of the Boston Globe:
But Rondo said Allen has an open invitation to join his former teammates this summer.

"Everybody [on the team] is invited," he said.
Last February, Rondo, who is hosting the event, told the Globe that Allen wasn't going to be invited.
Allen is no longer in the NBA; he officially retired in 2016, at the age of 41, announcing the news in a piece for the Players Tribune.
Allen last played in the NBA in 2013-14, for the Heat.
For his career, Allen averaged 18.9 points, 4.1 rebounds and 3.4 assists per game. He's made more 3-point field goals than any player in NBA history (2,973).
He spent time with the Milwaukee Bucks and Seattle Supersonics before joining the Celtics.