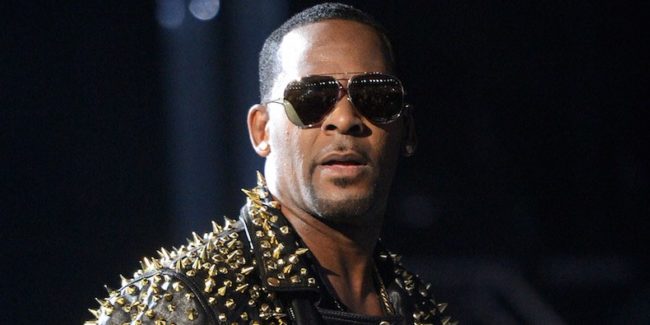 R. Kelly had a hearing Tuesday at the U.S. District Court in Chicago. The singer, whose real name is Robert Kelly, has been ordered to be held without bail. The singer entered a not-guilty plea. According to the Chicago Sun Times, prosecutors deemed R. Kelly "an extreme danger to the community, especially to minor girls."
An assistant U.S. attorney told Judge Harry Leinenweber, the singer "has a unique ability to influence and intimidate witnesses and victims, and that continues to this day."
Kelly's attorney Steve Greenberg stated in court that his client will not flee if released from custody. He stated,
"Unlike his most famous song — 'I Believe I Can Fly' — Mr. Kelly doesn't like to fly. How could he flee? He has no money."
He added, "There's no evidence that he's a risk to minors at all at this point."
R. Kelly was arrested last week on federal sex crimes. The Chicago Sun Times reports that he faces a combined 18 counts for alleged crimes against 10 victims. This is in both Brooklyn and Chicago.
"Kelly faces a maximum prison sentence of 195 years in Chicago alone — and some charges here carry a mandatory minimum sentence of 10 years. The 52-year-old R&B singer faces decades more in New York. And Kelly already faced state charges that could put him behind bars for up to 30 years."
The singer has been behind bars at Chicago's downtown Metropolitan Correctional Center since his arrest.