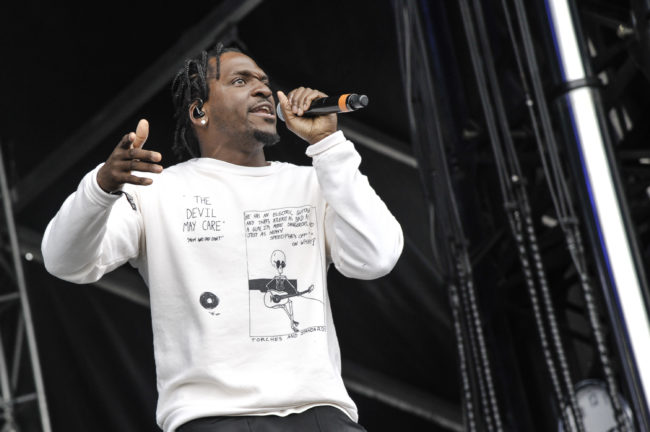 It's been an amazing run for Pusha T over the last month. To kick off his summer, Pusha T released his third studio album, Daytona, With features from Rick Ross and production from Kanye West, the album gained critical acclaim from rappers and journalists alike. Paul A. Thompson of Pitchfork wrote, "Daytona is Pusha's best work as a solo artist, a tightly wound record that doesn't recapture the highs of peak Clipse, but finally makes ideal use of the now middle-aged rapper's considerable skills. At just seven songs and 21 minutes, it shirks the bloat and radio concessions of Darkest Before Dawn and, to a greater extent, his 2013 solo debut, My Name Is My Name."
If you loved Daytona as much as the world did, Pusha T has some good news for you. Pusha T has just announced his Daytona tour. Beginning July 31st in Denver, Pusha T will hit the road and stop in cities like Detroit, Cleveland, Boston, Baltimore, Charlotte, Houston and Phoenix before ending in Santa Ana, California on August 31st. Pusha T will also be doing one off show in Washington, D.C. on July 6th before the store starts.
Joining Pusha T on the Daytona tour, Valee and Sheck Wes will hit the road this summer. Valee and Pusha T linked up musically for Valee's single, "Miami". Sheck Wes has been blowing up recently thanks to his single, "Mo Bamba". You can grab tickets now for the Daytona tour.