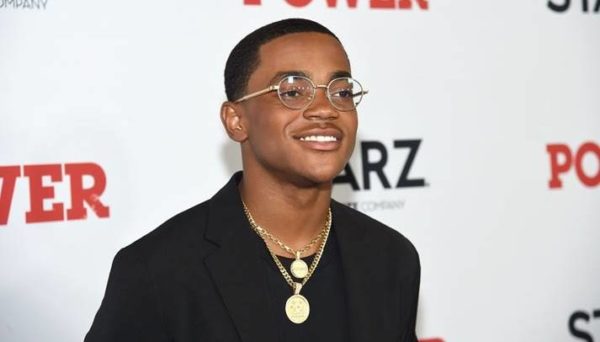 Power Book II: Ghost is headed back to Starz this spring. The premium cable network has revealed season three of the hit show will debut on March 17, 2023 at 9 p.m. EST. In preparation for the show's latest season, the network has shared a few photos from the upcoming season.
In the latest collection of photos from the new season, Tariq St. Patrick is seen speaking from a podium at Stansfield University. Other photos show Tariq, Effie, Brayden and Cane talking around a table. More interestingly, another photo appears to show Dru, Cane and Monet giving Lorenzo disapproving looks while sitting in the stands at the basketball arena.
"The third season of Power Book II: Ghost kicks off with Tariq St. Patrick determined to get his trust, get back to his family, and get out of the game for good. The emergence of a ruthless new connect interrupts Tariq's plans to reunite with his mother Tasha and sister Yaz and puts him, Brayden, and Effie back into business with the Tejadas as they're challenged to move more weight than ever before," the season three logline reads, per Deadline.
"The high-octane drama of Power Book II: Ghost continues to resonate with our viewers and we're thrilled to get season four production underway ahead of our season three debut," Kathryn Busby of Starz said about the new season.
"It's clear our fans are ready to devour more of this explosive series and we look forward to having Michael join our incredible cast."
Check out the first-look photos from season three below before the premiere arrives on March 17, 2023.