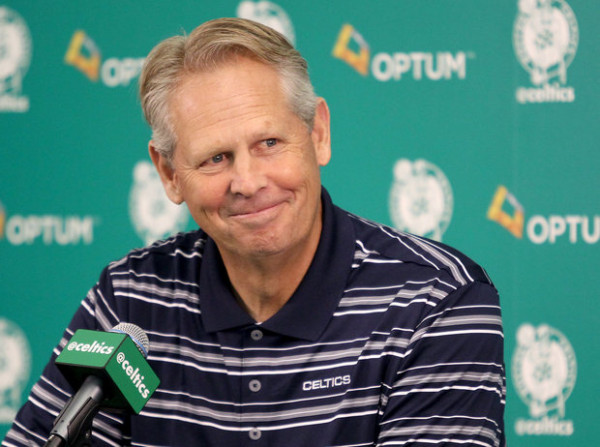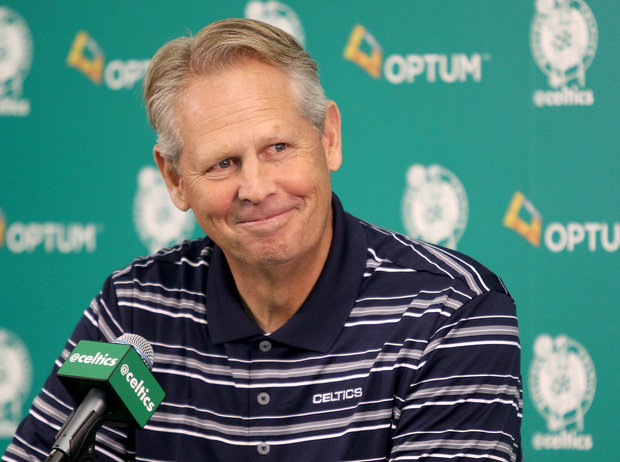 The Eastern Conference cannot be called by anybody. You can make cases for 11 of the teams to make the Playoffs but as we all know, teams will be left out come Playoff time. It is water tight at the moment. How tight?
In the Eastern Conference, the gap from 1 (Cleveland) to 8 (Boston) is 5 games. In the Western Conference? The gap from 1 (Warriors) to 8 (Houston) is 16 games! The Eastern Conference is clearly better this year, it is so entertaining watching teams go from 2 to 7 and vice versa in a space of a week. Danny Ainge, Boston Celtics GM, is loving it. He likes the battle.
"We put ourselves in a position where we're still in it and we're still fighting for our lives," Ainge said. "I've enjoyed watching our team play. With the exception of a few games, it's impossible to go through an 82-game schedule without some stinkers. I like the energy the guys bring. I'm excited about these guys the second half of the year."

"We've got some great wins, some great games, we've seen some amazing upside and potential for this team this year," said Ainge. "It's fun."
The Celtics have one of the brightest futures I've ever seen. They're stacking on good players, great picks, their cap space is respectable. Which is a problem if you think about it. With all these advantages, Ainge has to be extra careful and not be stupid with the commodities. But who am I kidding, it's Danny Ainge! He values everything!
When asked if the Celtics needed additions, Ainge said, "I think that it's a challenge. This team is in some ways a real challenge to coach. For some guys, it's a challenge in that we have a lot of depth. That's good and bad in some ways. We've been fortunate that we haven't had a lot of injuries, but do we need change? No. Can we get better? Sure.

"We have certain value on everything, on our players, on our draft picks, cap space," Ainge said. "We value everything to a certain point. There's certain things you won't do unless you get the right assets in return."
It's going to be interesting to see what the Celtics do to kick it up a notch. They did it last season to make it to the Playoffs in the dying days of the NBA season, what will they do to get that little bit better?