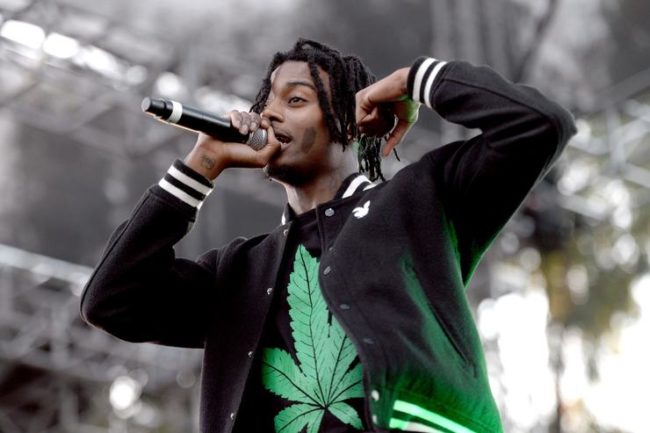 At twenty-two years old, Playboi Carti has accomplished a whole lot in a short period of time. The New York based artist has managed to bring in platinum plaques, collaborate with Frank Ocean and earn co-signs from legends like Lil' Wayne. More recently, Carti has released a top five album with features from Nicki Minaj, Bryson Tiller, Young Thug, Travis Scott and many more. Despite his success within music over the last two years, Carti has run into his fair share of legal trouble recently.
In 2017, the New York based artist ran into a brief legal dispute when he was arrested on domestic violence charges for a dispute involving his ex-girlfriend. Luckily, the charges were dismissed and the two parties dispersed from there. However, Carti's good fortune was not present in his most recent legal battle. According to a report from BBC, Carti has been convicted of damaging a vehicle and assaulting a bus driver.
The charges stemmed from a February incident in which Carti was travelling through the U.K. on tour. During the tour, Carti's bus had experienced issues with heating. At one point, the heat inside the bus did not work and the bus driver attempted to fix it. When the bus driver attempted to fix the heat, the bus stopped working. A replacement was sent, but a dispute arose in the meantime between one of the bus drivers and Carti. In the dispute, Carti and his team allegedly trashed the bus and assaulted the bus driver.
A witness to the incident stated that Carti is the one who did hit the bus driver. Alistair MacLeish, a bus driver who was present for the incident, stated, "It was the accused Carter who had been standing with a group but as two guys tried to restrain him he wriggled past them ran across and punched the driver who stumbled back. The driver did not do anything to him and did not retaliate."
Convicted of damaging the vehicle and assaulting the driver, Carti has been ordered to pay fines of $386 and $1,030 respectively. Carti's manager maintains that Carti was acting in self-defense.