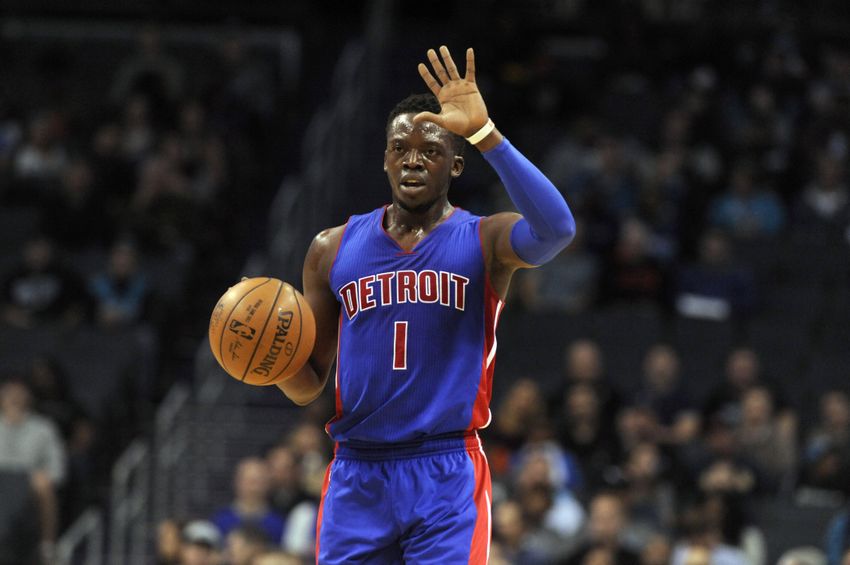 The Detroit Pistons and Orlando Magic have reportedly discussed a trade that would send point guard Reggie Jackson to Orlando for forward Jeff Green and point guard D.J. Augustin:
The Pistons and Magic have discussed a trade that would send Reggie Jackson to Orlando for D.J. Augustin and Jeff Green, league sources say.

— Marc Stein (@ESPNSteinLine) February 17, 2017
This is a trade that seems to make little sense for either team. Let's look at why neither team should make this trade, shall we?
Magic
The Magic are bad. They're headed for another lottery season, and at this point, their goal should be to be terrible, get a top-three or four pick in the draft, and use that pick to select one of the three coveted point guards in this year's draft – Markelle Fultz, Lonzo Ball, and Dennis Smith Jr. The Magic have probably decided that Elfrid Payton is not the point guard of the future, but Reggie Jackson isn't either. And Jackson is actually a pretty good player, so if anything, he would hurt their tanking efforts.
Pistons
This trade makes a bit more sense for the Pistons. Here's the appeal: Trade away Jackson, who has been rather disappointing lately, and get two expiring contracts in return. It's a money-shedding trade. Plus, D.J. Augustin has played in Detroit in the past, and he was pretty good there. However, while the Pistons have had a disappointing season, it hasn't been that bad. They can still make the playoffs, and they're not going to be awful without Jackson; Ish Smith is great. This would save them money, but for a playoff-hopeful team, this is just a move that would make them a bit worse, and maybe even have them miss the playoffs; the ninth seed is not where you want to be.