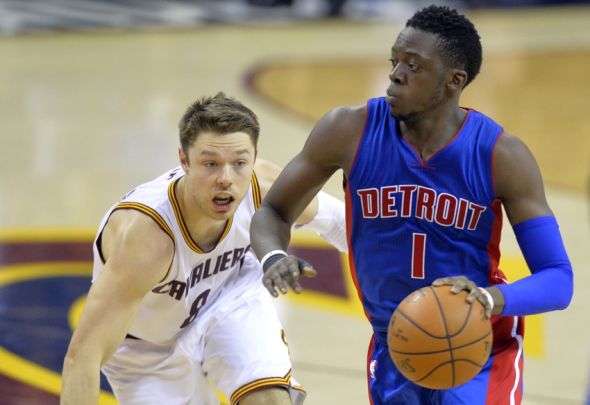 The Detroit Pistons and Milwaukee Bucks are interested in Cleveland Cavaliers unrestricted free agent point guard Matthew Dellavedova, per ESPN's Brian Windhorst.
Windhorst said the following on Zach Lowe's 'Lowe Post' Podcast.
They could've signed Matthew Dellavedova to a $2 or $3 million a year contract and now I think someone is coming in with a $10 million offer sheet. For some reason, (chuckles) and I got a pretty good idea why, the Milwaukee Bucks attended Cavs games in the playoffs like they were a fan of the team. They had scouts there…Jason Kidd came to one of the games. I think the Bucks have zeroed in on Dellavedova. I think they intend to offer him a bunch of money. The Detroit Pistons were hanging around in the playoffs a lot, sending scouts. They weren't sending scouts to evaluate J.R. (Smith), I think they intend to go after Dellavedova.
Dellavedova is a scrappy player. In fact, he's so scrappy that many call him a dirty player. Like him or not, Dellavedova has established himself as a solid backup point guard. He's a tough defender, a borderline elite spot-up shooter, and a very solid passer (he specializes in alley-oops).
Milwaukee and Detroit both have needs at the point guard position. Michael Carter-Williams and Jerryd Bayless are pretty good, but Dellavedova would help with the Bucks' depth. Detroit doesn't have much of any depth behind Reggie Jackson. Steve Blake is 36 years old, and the Pistosn just traded young point guard Spencer Dinwiddie to the Bulls.