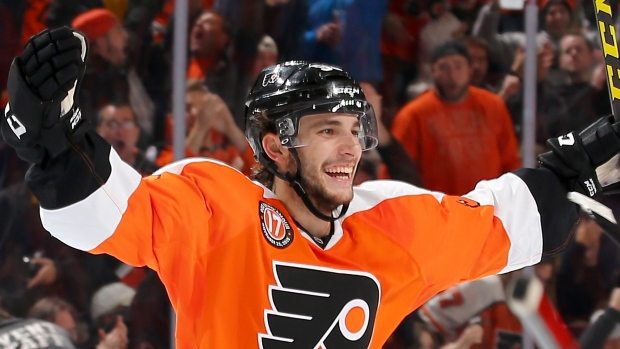 The Philadelphia Flyers locked up a core part of their blueline on Friday morning, signing defenseman Shayne Gostisbehere to a six year, $27 million dollar extension. The Flyers announced the deal on their official Twitter page.
Per GM Ron Hextall, the #Flyers have signed Shayne Gostisbehere to a multi-year contract extension ? https://t.co/ZaH4U50Brr

— Philadelphia Flyers (@NHLFlyers) June 9, 2017
The contract will carry a salary cap hit of $4.5 million per season, which seems to be the going rate for mid level defenseman. If Gostisbehere can reach his full potential, this deal can be a steal for the Flyers.
The 24 year old took the league by storm during the 2015-16 campaign, scoring 17 goals and racking up 29 assists in just 64 games in his rookie campaign. Gostisbehere was rewarded for his outstanding rookie campaign with a Calder Trophy nomination, but fell short, losing to Chicago Blackhawks forward Artemi Panarin.
Gostisbehere suffered a sophomore slump this past season, only scoring 7 goals and 39 points in 76 games. Some believe that after undergoing hip surgery between the 2015-16 and 2016-17 seasons led to his struggles this season, while others beleive that he may have overachieved in his rookie campaign and his actual potential is somewhere in between his two seasons. The Flyers and general manager Ron Hextall see his rookie campaign as just the start, according to Stephen When of the Associated Press.
#Flyers GM Ron Hextall on Shayne Gostisbehere extension: "We all know his upside, we've seen it."

— Stephen Whyno (@SWhyno) June 9, 2017
By signing Gostisbehere, the Flyers ensure that the Vegas Golden Knights will not have the opportunity to sign him. Even though he is protected by the Flyers, the Knights are able to talk to restricted and unrestricted free agents before the upcoming expansion draft.