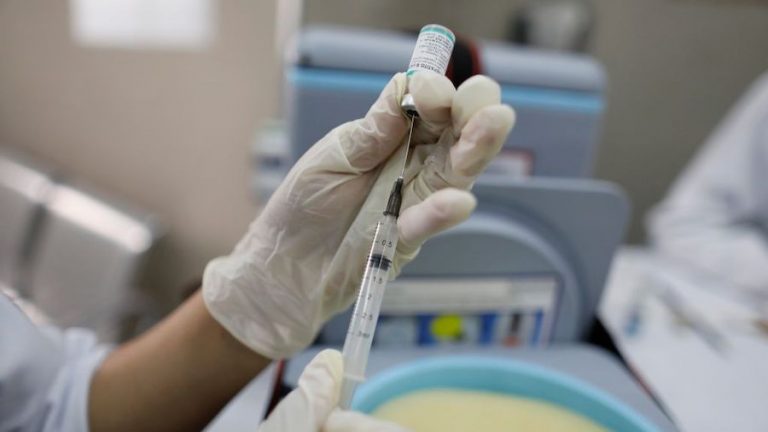 Millions of Americans continue to receive COVID-19 vaccine doses daily. Some patients receive Pfizer vaccines and others receive Moderna vaccines. Regardless, both treatments require two doses. In the near future, Pfizer CEO Albert Bourla believes vaccine recipients may need a third dose.
"A likely scenario is there will be likely a need for a third dose somewhere between six and 12 months and then from there, there would be an annual revaccination," Bourla said during an event hosted by CVS Health.
Most recent reports from Pfizer and BioNTech show that the vaccine was 91% effective six months after the first dose. Bourla stated that more tests will need to be done to determine whether or not an additional booster vaccine will be needed.
"But all of that needs to be confirmed and again the variants will play a key role," he continued.
"It is extremely important to suppress the pool of people that can be susceptible to the virus because they are vaccinated with high-efficacy vaccines."
This is not the first time that a top medical professional indicated that a third vaccine could be needed. Peter Marks of the FDA also suggested that a third dose of the COVID-19 vaccine could be needed in nine to 12 months.
"It is possible, we don't know for sure, that somewhere at nine months, a year, we may need to have boosters, but we'll get a better sense of that, probably with each month we'll get more certainty about when that might be necessary," Marks said during an AMA event.
Pfizer CEO Albert Bourla says COVID vaccine recipients will "likely" need a third dose between 6-12 months after full vaccination followed by an annual shot.

"But all of that needs to be confirmed," he adds. pic.twitter.com/eCuxXNkOut

— The Recount (@therecount) April 15, 2021