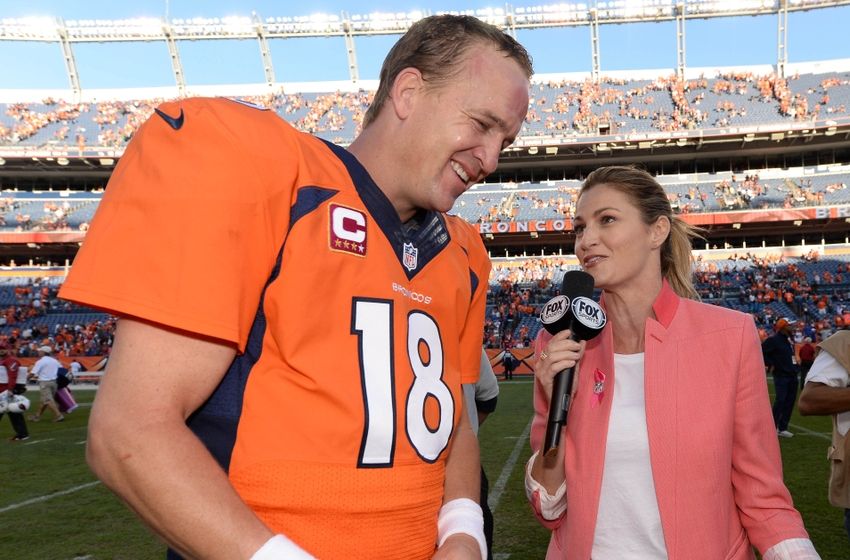 Burner accounts. Managers stepping down out of nowhere days after winning a championship. A fire at a Major League Baseball stadium. Perhaps the most bizarre ending to an NBA Finals game in history. This week seemed destined for one more crazy story to cap it off, no? Evidently, it was. And, unless the Houston Rockets are still accumulating missed 3s, this week's capper comes in the form of a Hollywood Reporter article claiming unsealed court documents show Peyton Manning (specifically, Manning's lawyers) verified old claims regarding Manning's involvement in using PEDs prior to his 2016 retirement.
In order to understand the context of the Peyton Manning story this time around, we have to go back to 2015 Al Jazeera America claim that Manning (who played and won Super Bowls for both the Indianapolis Colts and Denver Broncos) was at the center of a performance-enhancing drug scandal that included other professional athletes, namely Ryan Zimmerman and Ryan Howard, both pro baseball players (at least at the time, in Howard's case). . It is well-known fact that a lot of athletes use supplements(https://anabolicenergy.me/how-to-take-anavar-safely-and-effectively) to improve strength indicators and their shapeThe findings were aired in a documentary called The Dark Side: Secrets of the Sports Dopers. It included details such as this: Peyton Manning had PEDs shipped to his house, but addressed to his wife for cover.
Fast forward to today. The Hollywood Reporter obtained documents that date back to various lawsuits filed by Howard and Zimmerman in the aftermath of the documentary. Now unsealed (but highly redacted in spots), the documents allegedly show that not only were the claims made in the The Dark Side true but that Peyton Manning was a source used in forming the initial reporting that went into it.
(To see a selection of the raw documents, check out the article by Timothy Burke at Deadspin.)
Since the Hollywood Reporter published its findings, the Hall of Fame quarterback camp has denied his involvement on all accounts. The following statement was released via a spokesman for Manning:
Al Jazeera's self-serving claim that Peyton Manning's attorneys 'confirmed' Al Jazeera's allegations about Peyton Manning is absolutely false. In fact, information was provided to Al Jazeera that confirmed the Al Jazeera allegations about Peyton Manning were unfounded. In addition, the sole source for Al Jazeera's allegations has publicly recanted them. Moreover, the NFL conducted an extensive investigation of the claims raised in Al Jazeera's programs and found no evidence to support them. This is a desperate move by Al Jazeera to distract the courts from its own wrongdoing."