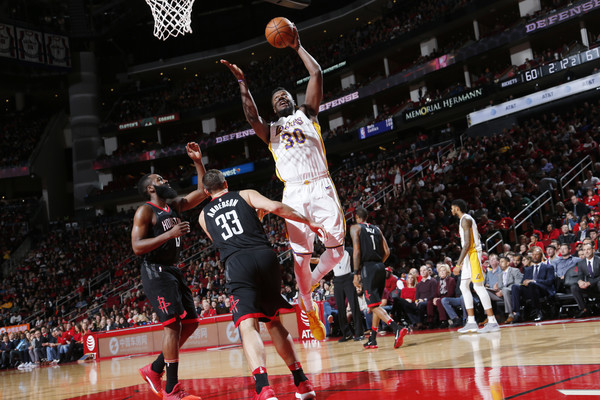 Perception is a powerful instrument of life. It is how stories are told, truths are distributed, and lives are decided. In the NBA, it has far less grandiose repercussions but it still affects the game in a multitude of ways. The one I have constantly contemplated on is its impact on defense.
Players get labeled pretty quickly in the NBA. Those who grab rebounds, those who can pass, those who can shoot, those who can defend, and those who can't. Those who are believed to be terrible defenders usually get picked on not only by people off the court but people on it.
Ryan Anderson and Julius Randle are two of these players. Teams abused Randle in isolation situations to the tune of 1.08 points per possession, putting him in the fourteenth percentile league-wide. They also attacked Ryan Anderson 95 times last season, scoring .97 points per possession.
Now, Ryan Anderson was never a terrible one on one defender. He usually stayed in front of players and was able to get at least some sort of contest on jumpers, and yet players still scored effortlessly on him. Julius Randle was slightly worse, but he was far from a laughing stock and has even better mobility than Anderson.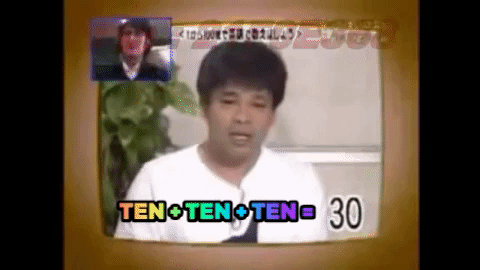 Most players get to the league because they can do one thing better than millions of others; get a basketball into a hoop. No matter the defense or the circumstance NBA players are masters of this skill.
This season, team's are shooting 34.6 percent of their impeccably placed shots on what NBA.com considers "tight coverage". Despite this, the league is producing its second-highest offensive rating ever. The league is guarding pretty well according to the statistics, and yet players are still scoring at an all-time rate.
This begs the question, is it possible that the ordinary defenders in the league are simply a moving cone, a slight annoyance? Is the perception of a defender's quality of defense in the past impacting player's shots more than the defense itself? Are players feasting on those they don't deem defensively disruptive because they are getting a boost in confidence?
It is common knowledge that rim protectors who have a track record of sending shots into the second row have this type of psychological impact on players shots regardless of what the actual defense is in that moment. Why could it not work the other way? Rudy Gobert is the king of altering shots that may not have needed to be altered simply because he is there.
This could happen in similar situations where poor rim protectors get scored on because of their track record even though their defense on that play appeared impeccable. NBA player's success and failure hinge largely on their confidence. Those who hesitate fail the most often. This hesitation happens in milliseconds and is barely recognizable, but it has the ability to completely alter the way a player looks.
Rookies hesitate constantly because they do not yet have the confidence to know if what they are doing is going to work. This hesitation also occurs in established and stellar NBA players when they are going to the tin against a seven-foot shot blocker, or when they are being shadowed by one of the league's best defenders.
Obviously, some of this is the actual skill of these defenders, but the simple perception that they are great attribute's to the struggles others have against them. The idea of their opponent's defense takes up more real estate in their mind than the actual defense occurring at the moment.
Albus Dumbledore in Harry Potter and the Deathly Hallows responds to Harry Potter's question about whether or not their conversation was just in his head or not with, "Of course it is happening inside your head, Harry, but why on earth should that mean that it is not real?"
What is happening inside NBA players heads make it their reality. Against good defenders that are well known as good their confidence may waver, while their confidence goes up when going against competition considered to be poor defenders. Why do you suppose James Harden and Chris Paul get such a bounce in their step when matched up with a big man?
Unfortunately, this idea of perception's impact on player's performance can have adverse effects. As much as it may help them score in the micro with the boosted confidence levels, in the macro, it can lead to poor repetitive decisions.
Because so many players still believe Ryan Anderson and Julius Randle are wanting defensively, they are challenging them way more often in one on one situations. This season, Anderson is the most isolated player in the league with Randle just behind him.
Unfortunately for the league, they are both handling this increased workload splendidly. Neither allows a field goal percentage over 37.8%, and neither concedes more than .87 points per possession.
They are now locking down defenders, relative to their standard.
So, players may get a boost of confidence when going up against a player they don't believe can stop them, but over enough attempts that confidence may matter less than the actual skill of the player.
Overconfidence can prove detrimental in these cases, it is possible players are simply too sure they will score on the likes of Anderson and Randle. Because of this, they fail more often because they believe no matter what shot they attempt, it will go in.
Whether perception of defenders determines quality of offense or not might never be fully understood. However, it is safe to assume it has some impact in the NBA. Players will constantly believe they are superior or inferior depending on the situation. It is about not allowing that fluctuation in confidence to become a pattern that really matters.