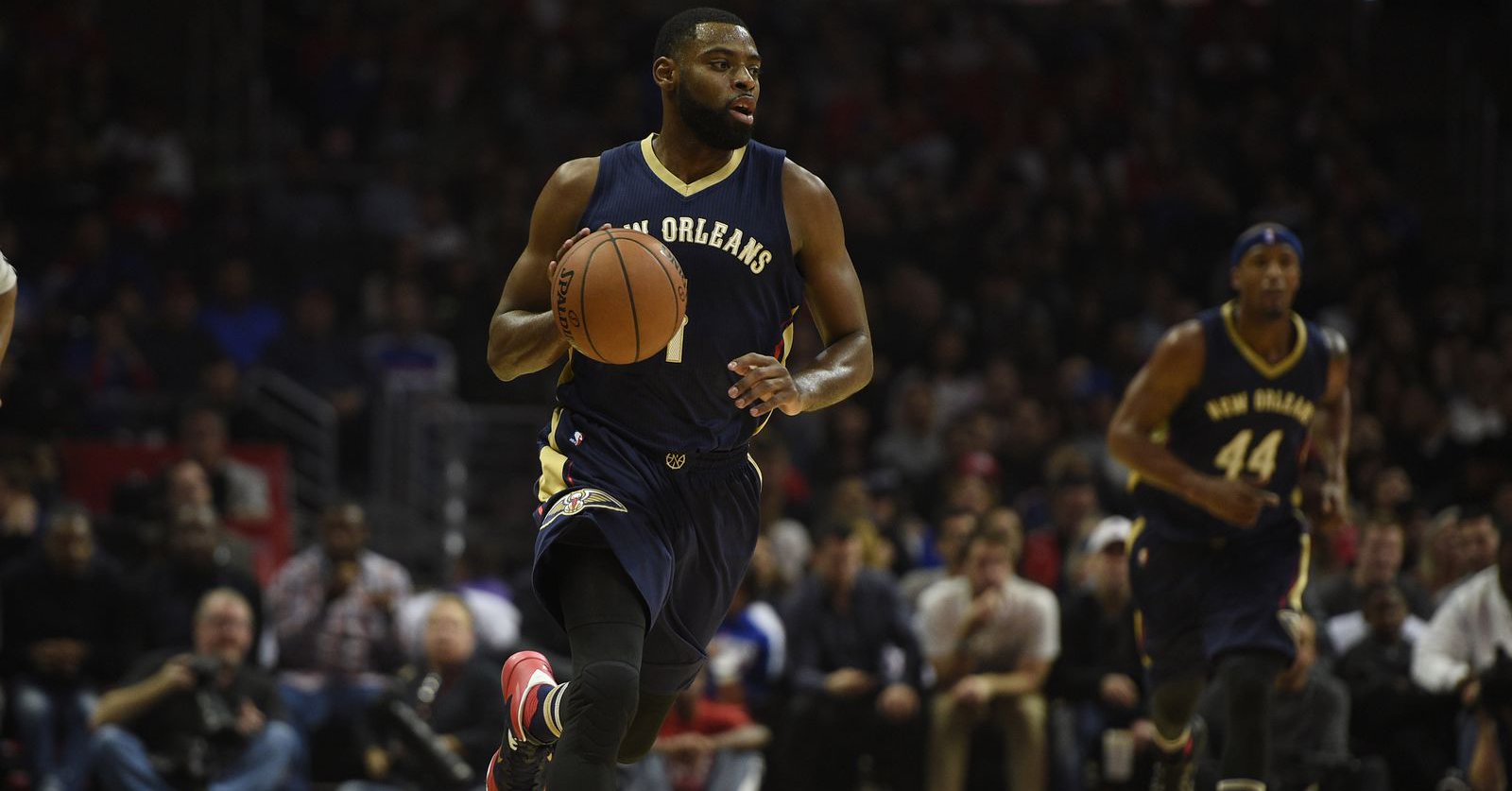 The New Orleans Pelicans have been quite possibly the most disappointing team in the 2015-16 season. After narrowly sneaking into the playoffs to end last season, just to get swept by the Golden State Warriors, the Pelicans were touted as a team to take that 'next step'.
Anthony Davis was supposed to be an MVP candidate, the Pelicans were expected to make the playoffs and they were coming into the season as healthy as they have been in years.
Now as the All-Star break approaches, the highlight of the Pelicans season has been Anthony Davis getting named to the 2016 NBA All-Star Game and outside of that, their season has just been one big, injury-filled disappointment.
Tyreke Evans is one of the most important pieces to the Pelicans success but his injury history has once again came back to bite him. He was expected to be shut down only through the All-Star break but now it appears that Evans will be done for the season after he goes through a knee surgery.
Following from Shams Charania of Yahoo! Sports, 'The Vertical'.
Pelicans' Tyreke Evans plans to undergo surgery on his right knee and likely out for rest of the season, league sources tell The Vertical.

— Shams Charania (@ShamsCharania) February 10, 2016
At 19-32, sitting about seven games out of the final playoff spot, it makes sense for the Pelicans to opt to tank for the remaining of the season.
The Pels have their own pick in the 2016 NBA Draft and they will have about $12 million coming off the books this season not including the possible contracts of Omer Asik and Eric Gordon being traded to another team.
Shut down Anthony Davis and then it will be time for the Pelicans to tank for the top overall pick and New Orleans' adopted Australian son, LSU freshman, Ben Simmons.