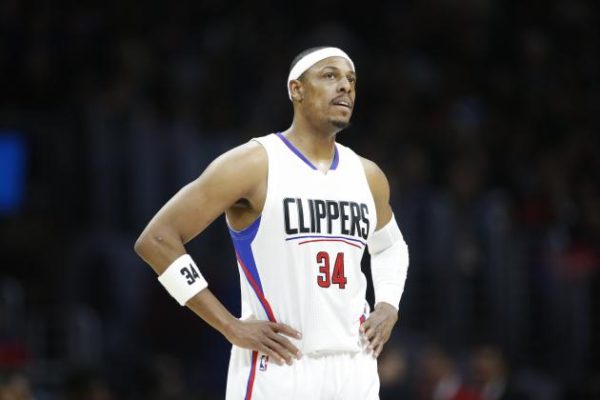 Paul Pierce, 10-time NBA All-Star and NBA Champion with the Boston Celtics, says the 2016-17 campaign will be his last.
He's currently under contract with the Los Angeles Clippers and the often forward is aiming to claim another championship to cement his legacy in the NBA. He's already a sure-fire Hall of Famer but one last run might seal the deal.
He said the following in a piece for the Player's Tribune.
This is it, my final season.

It's time to move on from the game of basketball.

Just like any difficult decision, I think you've got to be at peace with yourself. I'm at peace with retiring, but I've got one more ride left. One more season. One more opportunity.

With the Clippers, in the city where I grew up, I feel like I have that opportunity on a great team. We're hungry. We want to win a championship.

After 18 NBA years, it's hard to believe I'll be playing in each arena for the last time. So I'm going to enjoy every practice, every bus ride, every team dinner, every time running out through the tunnel. I'm going to do my part to give us a shot at the ultimate goal.
Pierce might be looking forward to a title with the Clippers but his current coach Doc Rivers has already stated he has other plans for Pierce. He wants him to retire as a member of the Boston Celtics, a place the duo won an NBA title.
Now the question is, will "The Truth" get a farewell similar to Kobe Bryant? Most likely not but the finality of his career with the C's or Clips will be something to keep an eye on.