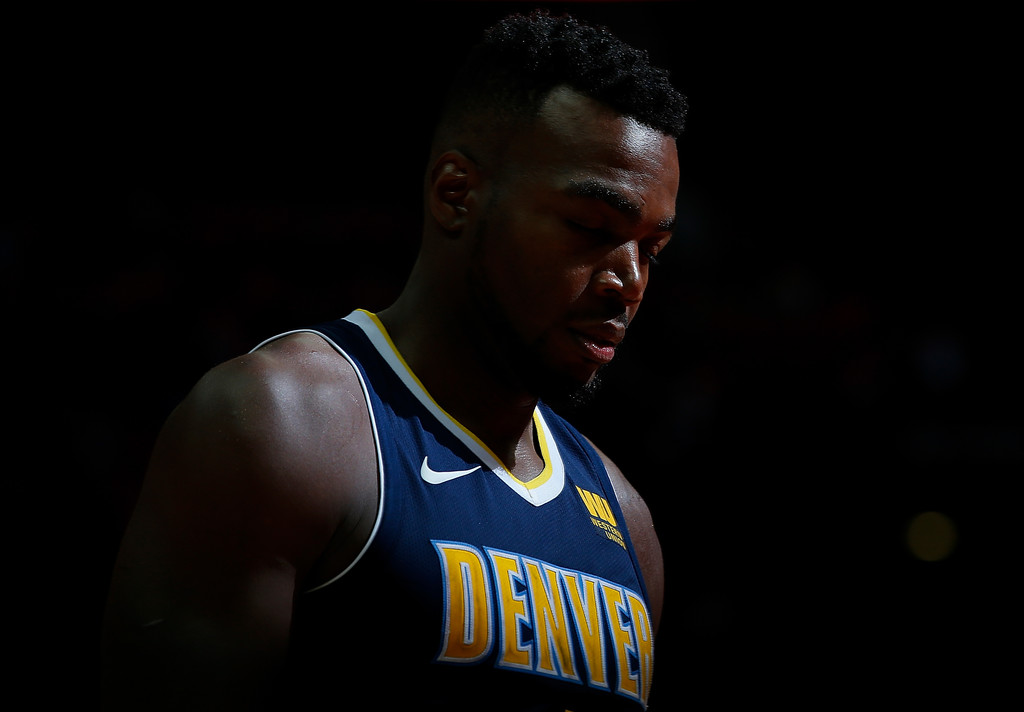 The Denver Nuggets under head coach Mike Malone find themselves with a 33-27 record and the 8th spot in the Western Conference. The Nuggets' season has been nothing short of impressive as the young team has kept itself in the playoff hunt even without the veteran, Paul Millsap.
Millsap, who played sixteen games this season before tearing a ligament in his left wrist on November 19th, was cleared to play in his first game since then Tuesday night against the Los Angeles Clippers. The 33-year-old power forward was overcome with emotion Tuesday morning when talking to reporters about his long-awaited return.
The Nuggets originally targeted a March return for Millsap, earlier in the month of February.
Following from Gina Mizell of the Denver Post,
"I feel like I'm a tough guy," Millsap said of his morning cry. "For something that significant to happen, it means a lot to get to this point from where I was."
In his 12-year career, the former Atlanta Hawk has never had to deal with a significant injury akin to the one suffered this season. Millsap, according to the Denver Post, credited his family and the Nuggets training staff for helping him get through what he says is "probably the toughest thing I've ever been through in my basketball career."
Millsap isn't the only member of the Nuggets who is happy he is finally making his way back to the court. Denver swingman Will Barton told the Denver Post that having Millsap's leadership will act as a catalyst for the team going forward in the regular season and possibly the postseason.
"Paul does it all for us. Anchor down low. Probably our top defender," Barton said. "Veteran all-star. Someone, you can get the ball to to close the game, [who can] slow the game down for us. We can play through him. Leadership. He just does everything."
Millsap averaged 15.3 points, 6.2 rebounds, and 3.1 assists for the Nuggets before missing the last 44 games.