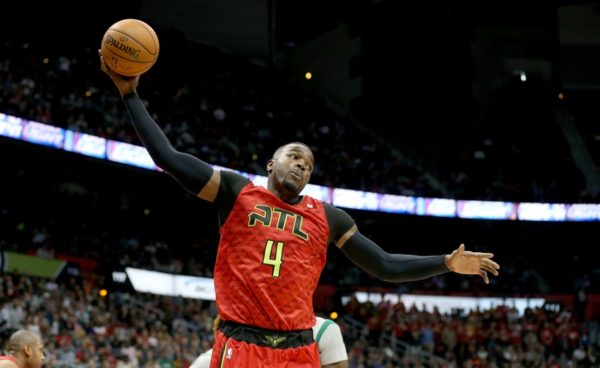 The Atlanta Hawks took a big risk by floating their main man Paul Millsap onto the trade block. Most players take being floated in the trade market as a sign of disrespect.
Now in some cases that might be the correct way of thinking but most of the time it is strictly business and that is what happened to Paul Millsap.
But Millsap has been around the block many times, he knows how it goes down and has no hard feelings about it.
"Not my first time; not going to be my last," Millsap said when asked about the trade talk by The Atlanta Journal-Constitution on Monday. "The business is the business. I don't think anyone is OK with it but it is what it is. You have to accept it for what it is. I'm an Atlanta Hawk. I will be until further notice. I'm going to put everything on the floor to help this team and this community win."
"It is what it is," Millsap said. "I don't dislike anybody in this organization. I still think they are stand-up people. I still think they are terrific people. Our relationship is going to be our relationship. We are still on good terms."

Well it seems that no damage has been done. The Hawks should be happy knowing they still have their talisman and more. They may not have Horford but they should be good for the future.