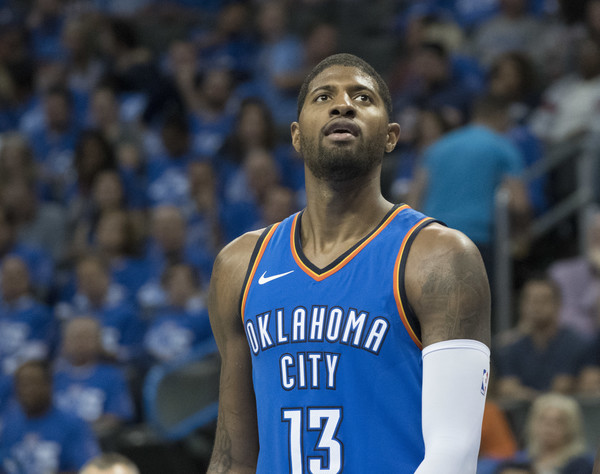 Before Paul George was traded to the Oklahoma City Thunder in what was one of the splashiest moves of the entire offseason, there was prolonged drama regarding the superstar's status. George had come out weeks prior to the deal and informed the Indiana Pacers that he intended on bolting once he became a free agent at the conclusion of this season.
Not only did he notify them of his looming departure, but he specified his desire to play for the Los Angeles Lakers, plummeting his trade value for other possible suitors and putting the Pacers in an immediate difficult situation.
Now in a new chapter, George realizes he and others could've handled things much more responsibly during his final days as a Pacer. George opened up about it in a recent interview with IndyStar's Clifton Brown:
"First and foremost, I want to give thanks to Indiana as a state, for embracing me and my family for seven years of being there, I learned so much being there. They taught me so much."

"Obviously, I'm human. Things could have been done a lot better. The process, that whole ordeal could have been done a lot better. I'll share some of that responsibility. But at the end of the day, I did what was best for myself, what was best for my family. I had to move on. It was the right decision for myself. I'm happy. I'm happy with what the results were."
Though you hope Paul George doesn't find himself in another trade situation, he should learn from his first such experience with the Pacers. George maintains that he's more than happy about where he is now in OKC alongside Russell Westbrook and Carmelo Anthony but it remains to be seen what route he takes this coming offseason.
With the Lakers still heavily linked to PG but OKC giving him the better chance to win, George's free agency decision next summer will certainly be one of the most intriguing post-season headlines.