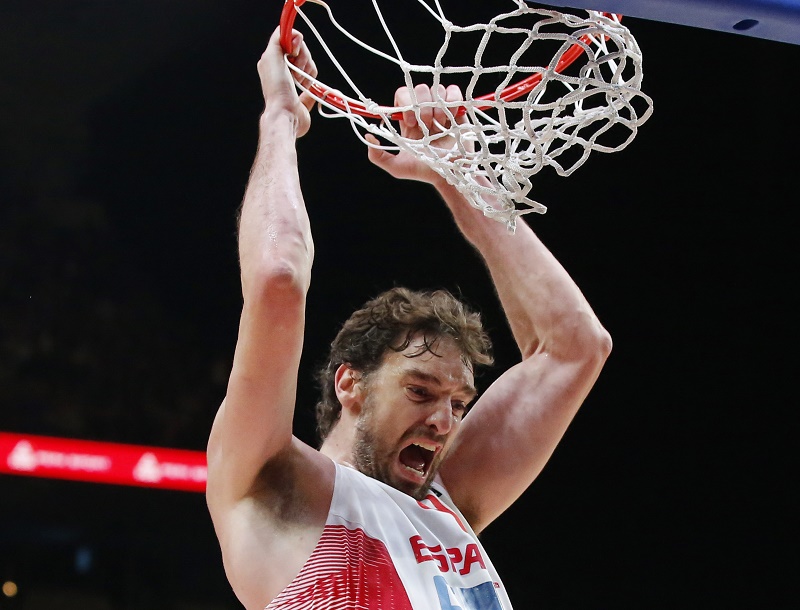 The 2016 Summer Olympics will begin in about two months but not without controversy. Held in Rio de Janeiro, Brazil, there is a lot of concern about the safety and health of athletes and fans alike due to the spread of the deadly Zika virus.
The risk is high enough that Pau Gasol is publicly stating that he is questioning whether he will even compete in the games. As reported by AS (and translated by Sportando), the Chicago Bulls big man and Spanish international has major concerns about playing in Rio:
"I am pondering whether to go or not to Rio" Gasol said, as reported by AS. "The health of athletes and fans that will go to Rio has be the most important thing. I have inside info and I am sharing it with my teammates and other Spanish athletes. At the moment there is an open debate. I hope that IOC and WHO (World Health Organisation) will tell us the risks that exist in Brazil due to the Zika virus" the Spanish big man added. "The Zika virus is a serious threat".
This is very telling of the situation in Rio as Gasol has been a long-standing member of the Spanish National Team and has great pride in leading his team in the Olympics and other international competitions. That he is legitimately considering skipping the competition for health concerns shows that there is a major issue.
There have been no indications yet about whether the Olympics could be relocated, delayed, or cancelled altogether and that seems near impossible at this point. Athletes competing in the games will have to hope that the IOC and WHO have safety measures in place to keep them healthy and free of the virus.