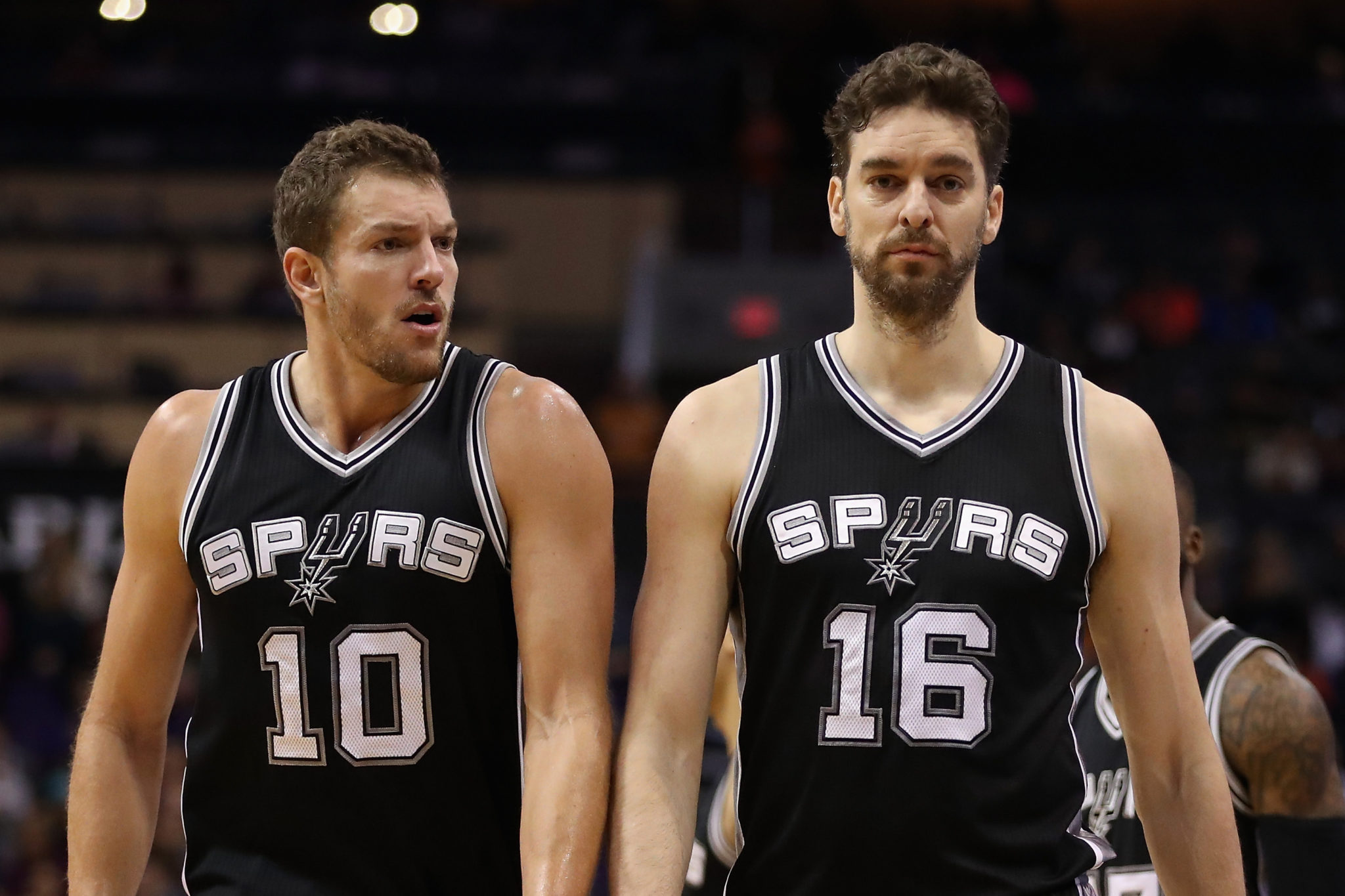 The San Antonio Spurs are once again heading into free agency potentially as a major player with some of the top free agents, most notably Chris Paul. Unfortunately for their fans, the Spurs might not have too much money to play with going into the summer but a step towards making that room for a big name was getting two players to opt out.
Pau Gasol is opting out of his estimated $16.2 million player option for next season and David Lee is declining his $1.6 million player option with the team. That's not clearing out enough room to sign Chris Paul outright but it is a step in the right direction, if they want to go that way.
But apparently Gasol wants to re-sign with the Spurs on a long-term deal. It's uncertain what David Lee wants to do at this point.
Following comes from Tom Osborn of the San Antonio Express-News and Adrian Wojnarowski of The Vertical.
More #Spurs news: League source says David Lee is expected to decline his $1.6 million player option for 2017-18.

— Tom Orsborn (@tom_orsborn) June 20, 2017
Sources: Pau Gasol will decline his $16.2M option for 2017-18, but intends to work with Spurs on a longer term deal to remain with team.

— Adrian Wojnarowski (@WojVerticalNBA) June 20, 2017