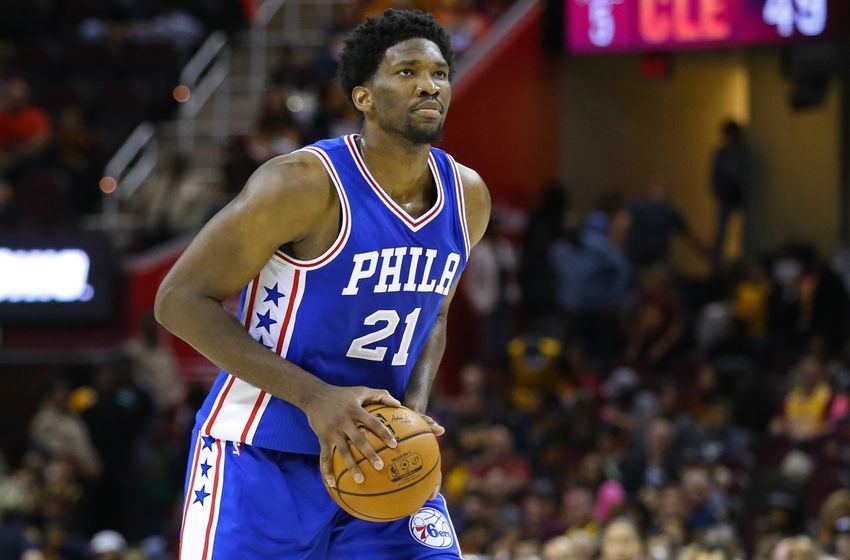 Joel Embiid has been impressive in his first NBA season after sitting out his first two due to injury. Through 3 games, he has averaged 17 PPG, just 6 boards, and nearly 3 blocks. He has also hit a few threes, shooting them at a 40% rate. Embiid is young though, and he is still a very raw talent. He has potential to be great, but some people may argue that he is great now.
Patrick Ewing is one of those people, and according to Keith Pompey of the Philadelphia Inquirer, he thinks he may be the most talented center in the league:
Then Clifford told a story about watching preseason game film of Embiid in his office. Hornets assistant Patrick Ewing, a Hall of Fame center, walked in and said "Whoa!"

Ewing told Clifford that Embiid could very well be the most talented center in the league.

"And if you know Patrick, especially at that position, he doesn't say stuff like that," Clifford said. "I mean, he can shoot. He can put the ball on the floor. He can pass. He's got a feel for the game. He's got toughness, size, and strength
This is a tricky topic, and it is hard to judge a player through just three games. While Embiid is definitely EXTREMELY talented, he has only played 3 games in the league. His talent is raw, but he has abilities that I have seen from few centers. On the low block, his skills as a scorer are fantastic. Just take a look at his highlights from his very first game. He also is a great shot blocker, but it is hard to say that he is more talented than a player like DeMarcus Cousins or even Hassan Whiteside. To be honest, Karl-Anthony Towns is a more talented player than Embiid at this point, but in a couple of years I wouldn't be surprised if Embiid turns out to be the most talented big in the NBA. I mean Billy Donovan did say that he has a lot of Hakeem Olajuwon in him.