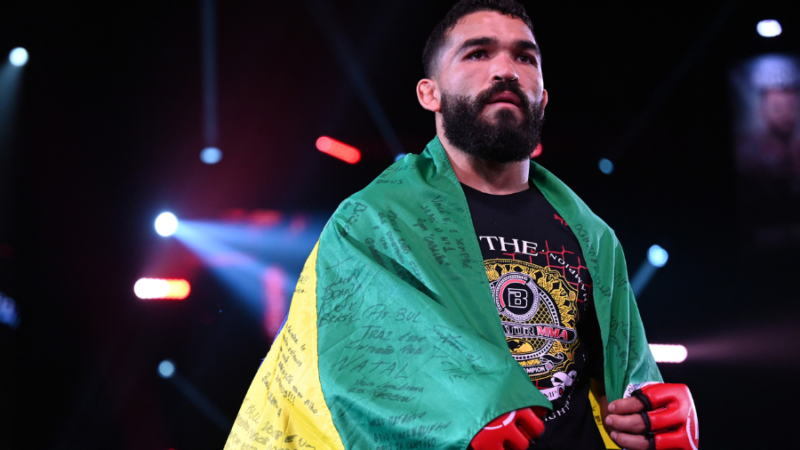 All good things must come to an end. Unfortunately, AJ McKee learned this lesson the hard way on Friday evening at Bellator 277. After winning the first 18 fights of his mixed martial arts career, McKee suffered his first defeat in the octagon. Patricio "Pitbull" Freire secured a unanimous decision victory against McKee in San Jose, California and will bring the men's featherweight title back to Brazil this Spring.
Freire is a three-time Bellator champion, but this may be the defining moment of his career. Prior to July 2021, he had amassed a record of 33-4 with no first-round losses. However, McKee put a stop to that at Bellator 263 when he secured a technical submission victory less than two minutes into the first round of the championship bout. From that point on, Freire put his all in to stopping the 27-year-old champion. Nine months later, he achieved his goal and brought the featherweight title home.
"That day, I came in peace," McKee said about the first fight, according to ESPN.
"Today, I came for war. And I'm bringing the belt home."
At the moment, it is unclear if McKee will pursue a third fight with Freire. Previously, he was locked into a deal with Bellator due to the promotion's "champions clause." Now, his first loss frees him up to potentially sign with the UFC.