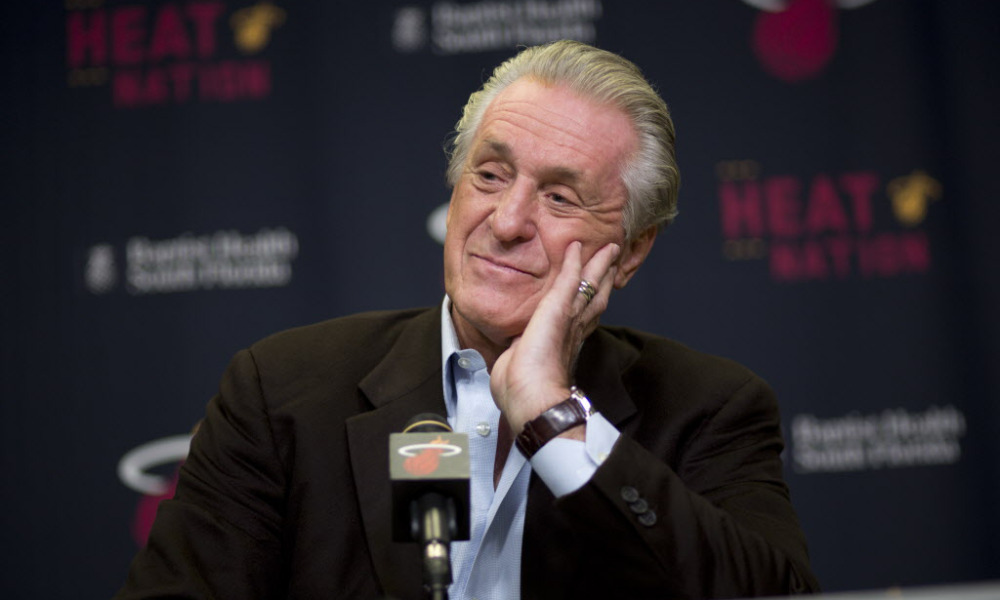 Miami Heat guard Dwyane Wade and Cleveland Cavaliers forward LeBron James are great friends, and their relationship was not tarnished by James leaving Miami to return to Cleveland. That's nice, right? WRONG. Miami Heat president Pat Riley does not approve. From ESPN's Pablo Torre:
"On-court effort, after all, isn't really why Heat president Pat Riley quietly detests the Wade-James friendship."
Riley is a competitor, through and through.
"As coach of the Heat, Riley kept the spirit of the '80s alive by reportedly instituting a $1,500 fine for any player who helped an opponent up off the floor."
Wade firmly believes that his friendship with James in no way interferes with his competitive spirit:
The biggest misconception, for myself and LeBron, is that we can't compete against each other because we're friends," Wade says. "We're two of the biggest competitors in the game. It's just a slap in the face."

He sighs. "I played amongst my brothers my whole life," Wade continues, voice sharpening. "And I wanted to beat their ass every time."
Today's NBA, where star players from opposing teams are friends who go on vacations together and work out together during the offseason, is a very different league than it used to be. It's hard to imagine hyper-competitive guys like Michael Jordan and Larry Bird peacefully hanging out.
Riley is old-school. He played in the NBA in the 1960s and 1970s, when players from different teams were enemies both on and off the court.