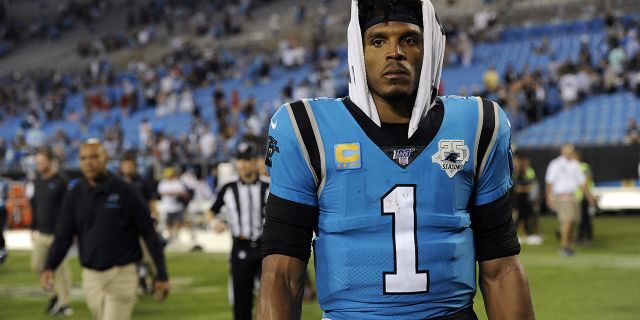 The Carolina Panthers have placed quarterback Cam Newton on injured reserve ending his season. Newton missed the past 6 games with a foot injury.
Panthers general manager Marty Hurney said in a statement that Newton is still experiencing pain in his foot.
For the past seven weeks, Cam has diligently followed a program of rest and rehab and still is experiencing pain in his foot, general manager Marty Hurney said. He saw two foot specialists last week who agreed that he should continue that path prescribed by the team's medical staff, and that it likely will take significant time for the injury to fully heal.
Newton who was drafted by the Panthers in 2011 had only missed 5 games in his career prior to this season. Cam threw for 572 yards no touchdowns and 1 interception in the two games that he played this season.
Cam is known for being one of the best dual threat quarterbacks attacking teams through the air and on the ground. He has thrown for 29,041 total yards in his career with 182 touchdowns and 108 interceptions. Newton also has an NFL record 58 career rushing touchdowns which is the most by a quarterback.
Kyle Allen will continue to be the starter for the Panthers.
The Carolina Panthers are currently 5-3 after Sunday's 30-20 win against the Tennessee Titans and are sitting at second place in the NFC South.