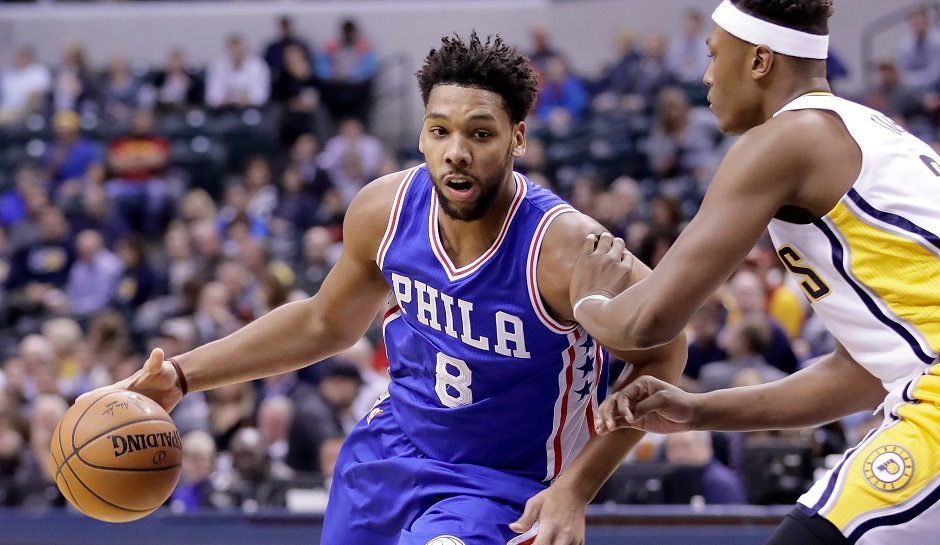 Jahlil Okafor has been the subject of trade talks for almost a year now and the chatter ramped up once Joel Embiid started to prove he would be the main piece of the Philadelphia 76ers front court. Nerlens Noel had his gripes about possibly being traded but it seems as though that he's getting more playing time and 2017 number one overall pick Ben Simmons will return from his foot injury, eventually. It appears that Jahlil Okafor is the odd man out.
There was almost a deal for Okafor about two weeks ago but the two sides got cold feet. But Philly did go as far as sending Okafor home and the young big man was also spotted saying his goodbyes to team personnel. But he managed to escape that scare and head into the 2017 NBA All-Star Weekend as a member of the Sixers, representing the team in the 2017 NBA Rising Stars Challenge.
The trade deadline is fast approaching and Okafor's name is one that has been tossed around more and more as we draw close to the 3PM ET deadline on Thursday. One team that has an interest in him is reportedly the Indiana Pacers, a team that is looking to keep Paul George and get him all the help he might need, no matter the cost.
Following comes from Ramona Shelburne, Jeff Goodman and Chris B. Haynes of ESPN.
Indiana seems to be one of the more active teams right now as they try to get Paul George some help. One name Jeff Goodman, Chris Haynes and I have all heard they're pursuing: Jahlil Okafor.