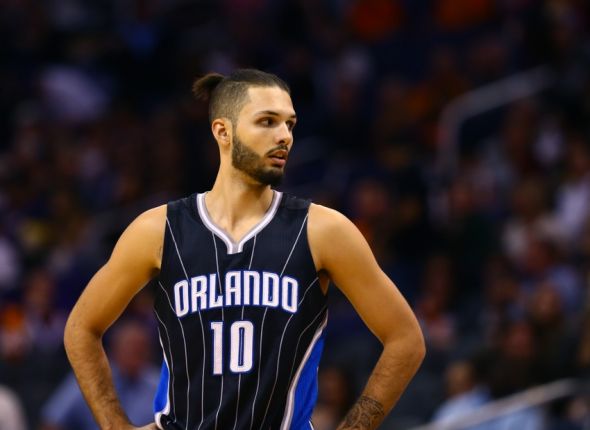 The Orlando Magic fire sale is under full effect. Following shipping Nikola Vucevic to the Chicago Bulls, the Magic trades Evan Fournier to the Boston Celtics for two second-round picks.
According to ESPN's Adrian Wojnarowski, the deal's finalization is imminent. While the Celtics need all the help to ascend from play-in tournament status, the Magic looks to fall into rebuild mode.
Teams are finalizing the deal now, source tells ESPN. https://t.co/Rc27IxxhnB

— Adrian Wojnarowski (@wojespn) March 25, 2021
Expect more trades from the Magic's front office. Aaron Gordon stands as the last piece expected to move before the deadline. Surprisingly, Danny Ainge appears fixated on moving more pieces to acquire another player. We shall see if the Celtics front office dominates the day.
On an expiring contract, Fournier provides Boston flexibility for the offseason and a dependable shooter for the postseason. The Celtics can't afford to fall out of the playoff picture or risk shocking the world by losing the play-in tournament.
Look for the Celtics to jump in at least one more trade this afternoon. Per Yahoo Sports and Celtics Blog, Keith Smith states Daniel Theis and Tristan Thompson have inquiries.
Per a source: The Celtics have received significant interest in pending free agent big man Daniel Theis and veteran big Tristan Thompson.

— Keith Smith (@KeithSmithNBA) March 25, 2021
It appears Ainge has finally decided to let loose for some players in support of Allstars Jaylen Brown and Jason Taytum. The trade deadline has more to offer.
Def Pen will provide you with everything you need to know in the coming hours. Keep up with live updates all-day over at the 2021 NBA Trade Deadline LIVE Blog.