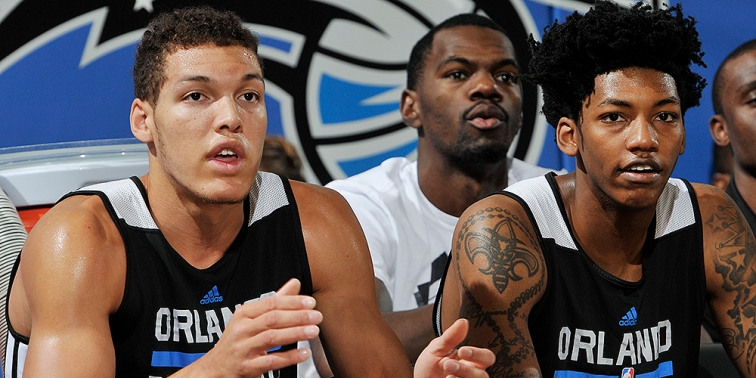 The Orlando Magic are starting the process of creating a D-League affiliate in Florida, according to Josh Robbins of the Orlando Sentinel.
The Magic are currently affiliated with the Erie BayHawks who are based in Pennsylvania. The new team would play in Florida, allowing the Magic a one-on-one partnership that would make it easier for them to send players back and forth to the D-League.
The Magic have sent a request for eight potential locations within Florida. This would be the first D-League team in Florida, and one of the first in the Southeast. There are currently no teams in the region, though the Charlotte Hornets will have an affiliate in North Carolina next year. This is a goal that the Magic have had since current general manager Rob Hennigan was hired in 2012. The team's contract with the BayHawks (which are run by the Magic in basketball operations but are not owned by them) expires after the 2016-17 season, so this seems like the prime time to create a better suited affiliate.
Magic head coach Scott Skiles talked about the possibility of having a D-League affiliate near the base of the team:
If we played on a Tuesday and didn't play again until Friday, and a couple of guys weren't getting that many minutes and Wednesday they wanted to just go get a quick game in and come back, it's much easier if they can just hop in a car and go. One of our staff drives them over, they go to the shootaround, they play in the game, they drive back that night and they're back in their own bed. It makes sense.
It is pretty clear that having a one-on-one affiliate near Orlando will benefit the Magic immensely. It is a move in line with what multiple teams are now attempting to do. There are currently 19 D-League teams and it is becoming more and more apparent that sooner or later every NBA team will have its own affiliate.