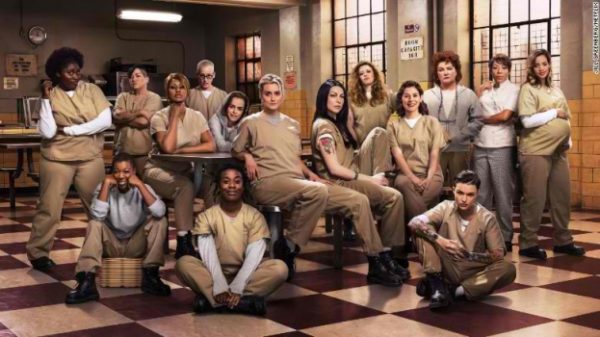 Netflix has entered into a new era of original programming. In recent months, the streaming platform has said goodbye to some of its longstanding original series such as House of Cards. This month, the streaming service will also say goodbye to its popular series, Orange Is The New Black.
For years, the series has left an indelible impact on the way viewers perceive Netflix. Continuing its legacy for years to come, Orange Is The New Black has launched a new initiative to help incarcerated women. According to the initiative's Crowd Rise page, "The Poussey Washington Fund will support eight preexisting non-profits to benefit organizations focused on social issues surrounding criminal justice and policy reform, immigrants' rights and helping those affected by mass incarceration."
In addition to the show's contributions, fans can also donate to the fund as well. The initiative has received over 100 donations and continues to grow with the show's final season. Those interested in contributing can visit The Poussey Washington Fund's crowd funding page here.
Orange Is The New Black is the latest of many shows to say goodbye to Netflix. She's Gotta Have It, Jessica Jones and American Vandal have all aired their final seasons on the platform. Most recently, Netflix has announced that Trinkets will say goodbye after a short, two season run.