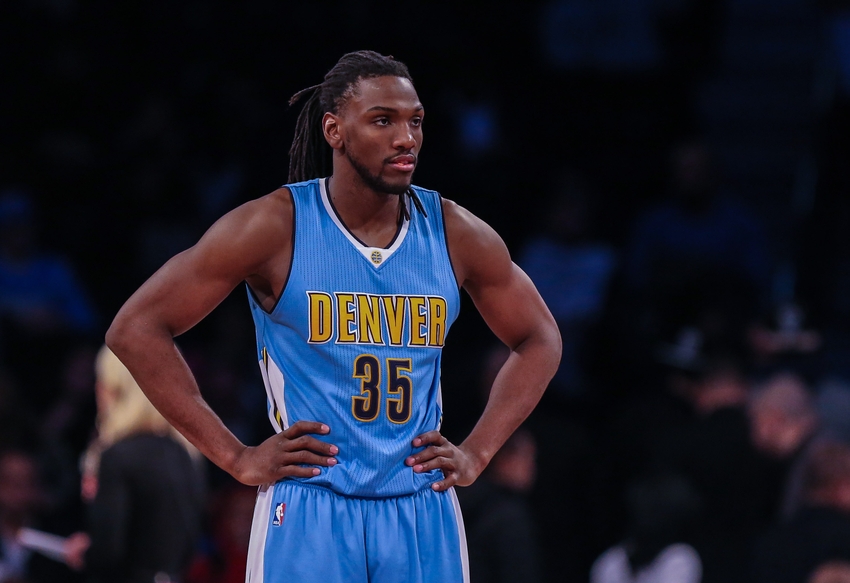 Kenneth Faried, the Denver Nuggets' athletic power forward who has a reputation as a player who hustles after every rebound and loose ball, is on the trading block and has been for some time. This report comes from ESPN's Zach Lowe in his Annual NBA League Pass Rankings:
The Nuggets will also be at the epicenter of the trade market. They've been dangling Faried off and on for three years, and continue to now, sources say. They could deal in either team-building direction: turn young players and extra picks into a bigger name, or go full rebuild by flipping their established veterans for more picks. You can win 30-something games for only so long before ownership jolts you in one direction — even if this ownership gave its entire front office contract extensions over the summer.
If Denver trades Faried, it should come as a surprise to nobody; it makes enough sense. Faried, who turns 27 next month, is far from old, but in comparison to other Nuggets bigs, he isn't exactly young. Jusuf Nurkic is 22. Nikola Jokic and Juan Hernangómez are 21. It can be argued that all three have significantly higher ceilings than Faried. Faried has become a superfluous piece on Denver's roster, so don't be surprised if he's on a different team by the end of the season.